We are looking for an Instructional Paraprofessional! Follow this link for more information: bit.ly/40mTMN3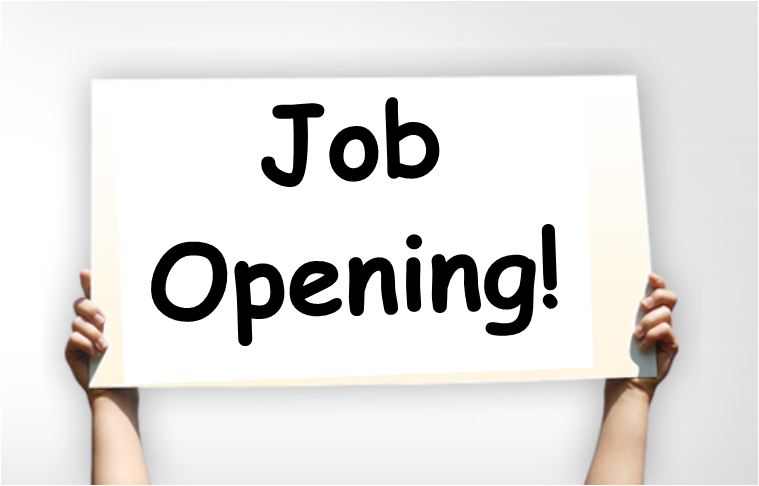 Blood Drive! October 3, 11:15-1:15, appointments encouraged. Please see the flyer below for more information.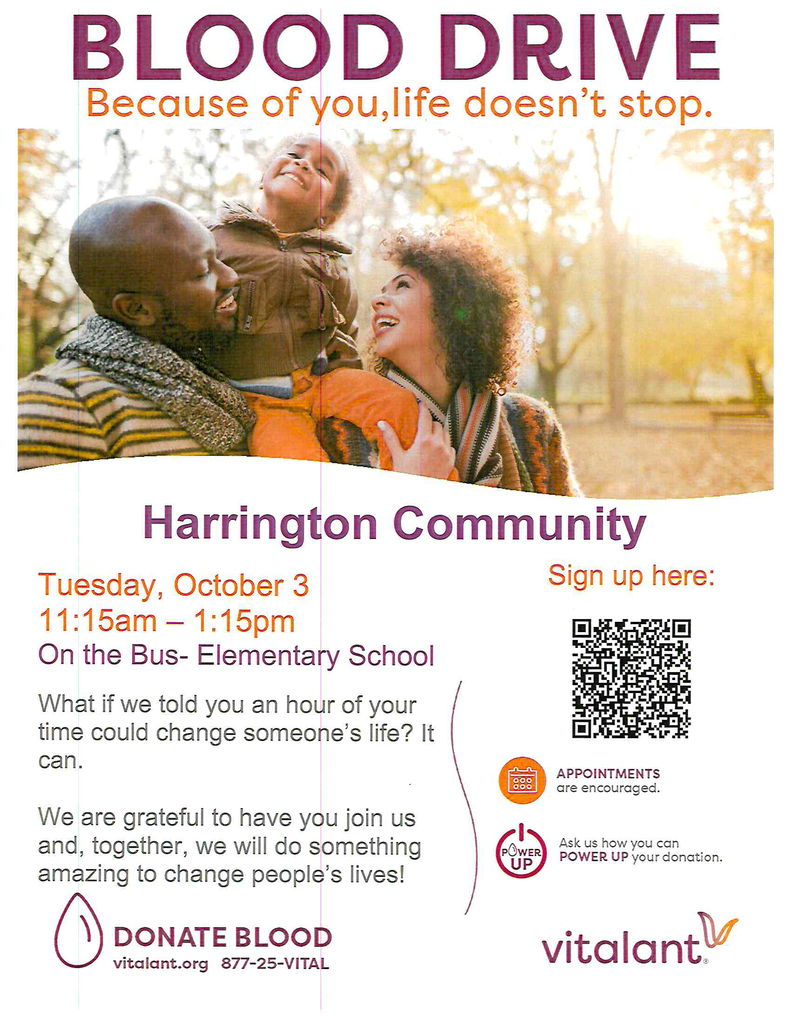 Our first Wacky Wednesday of the year is this Wednesday September 13th! Have students wear their favorite (school appropriate) beach gear! Floaties, life jackets, sunglasses, etc.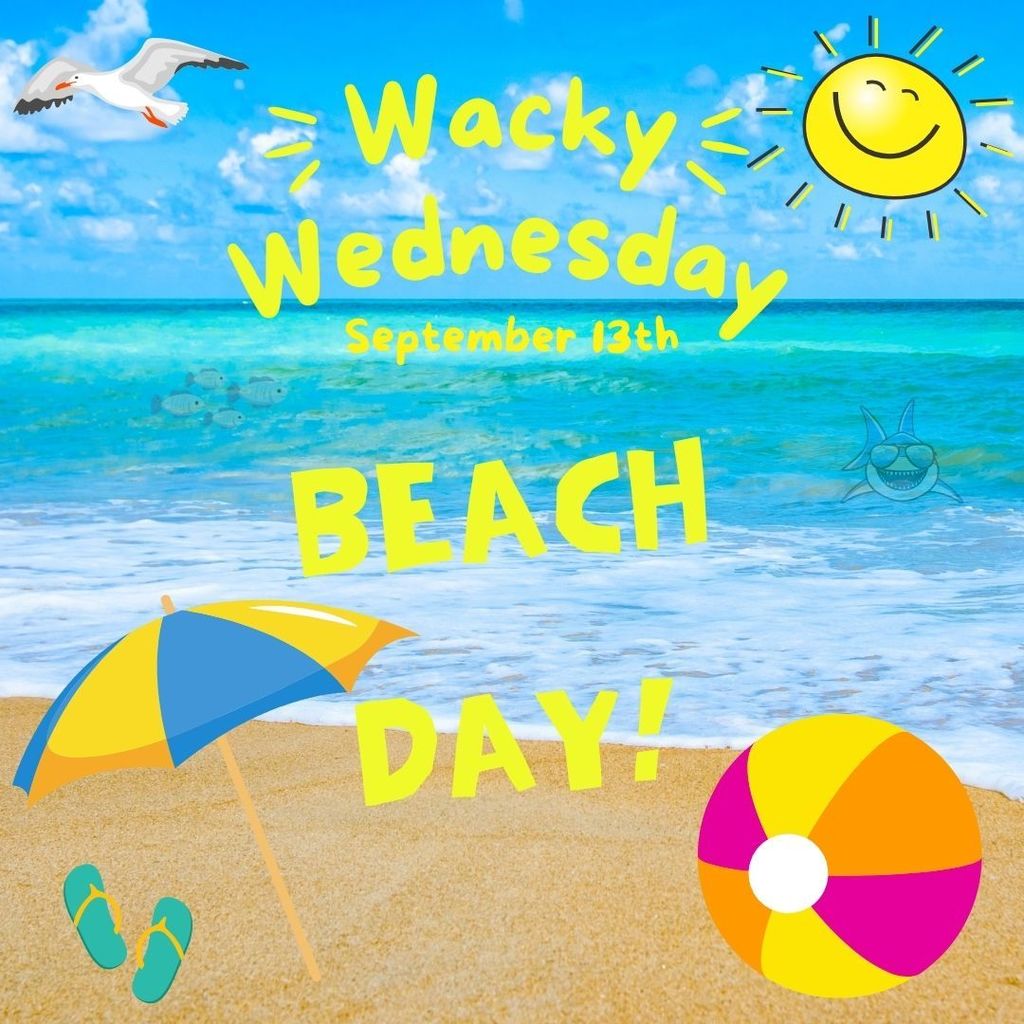 We are looking for a Scratch Cooking Assistant! Click the link for more info: bit.ly/40mTMN3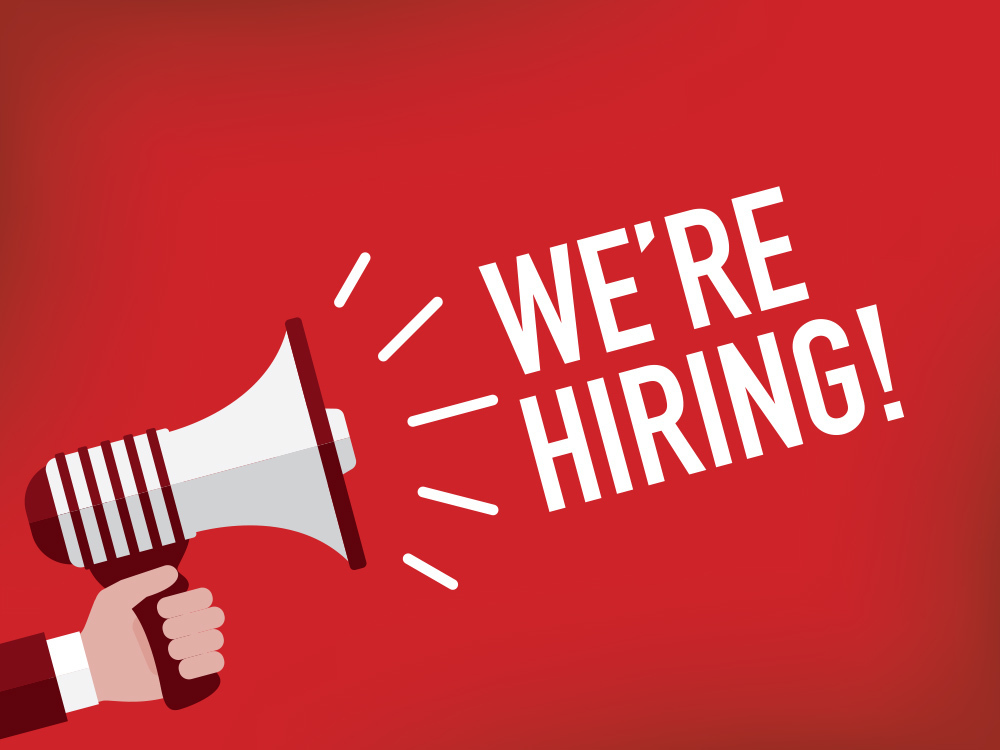 Yearbook order time! Orders need to be turned in by 10/13. Order form below or see Mrs. Kruger.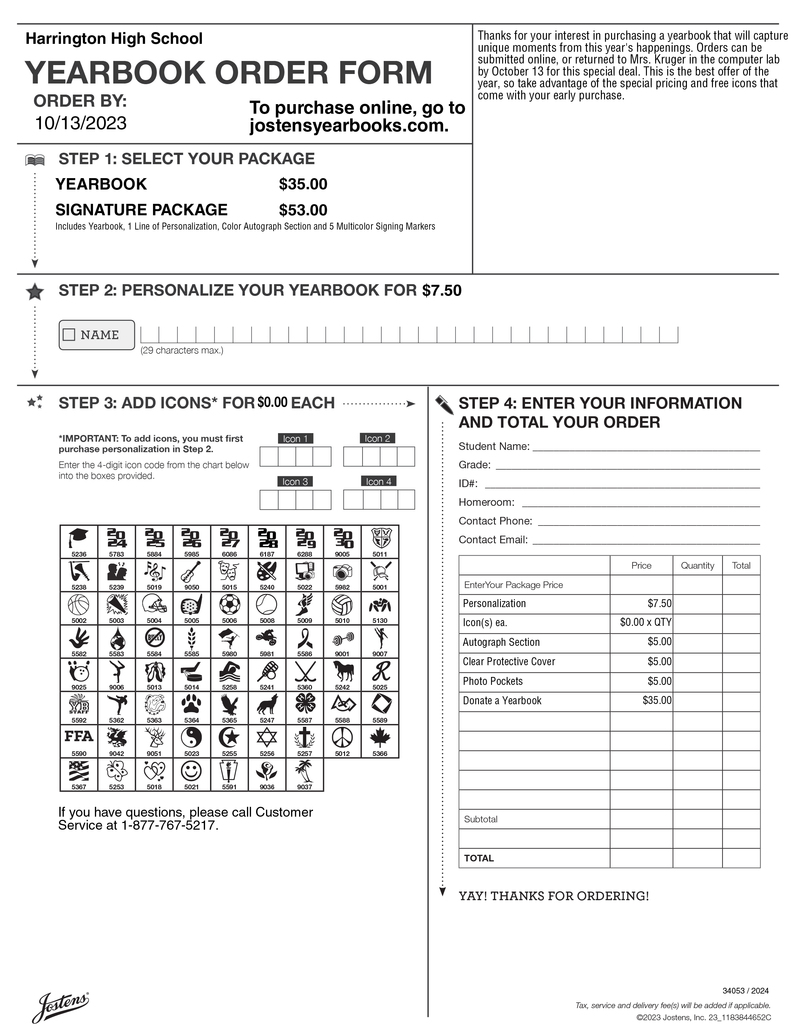 It's time for the annual FBLA Huff n'Puff Fun Run! See attached for registration information and sponsorship opportunities!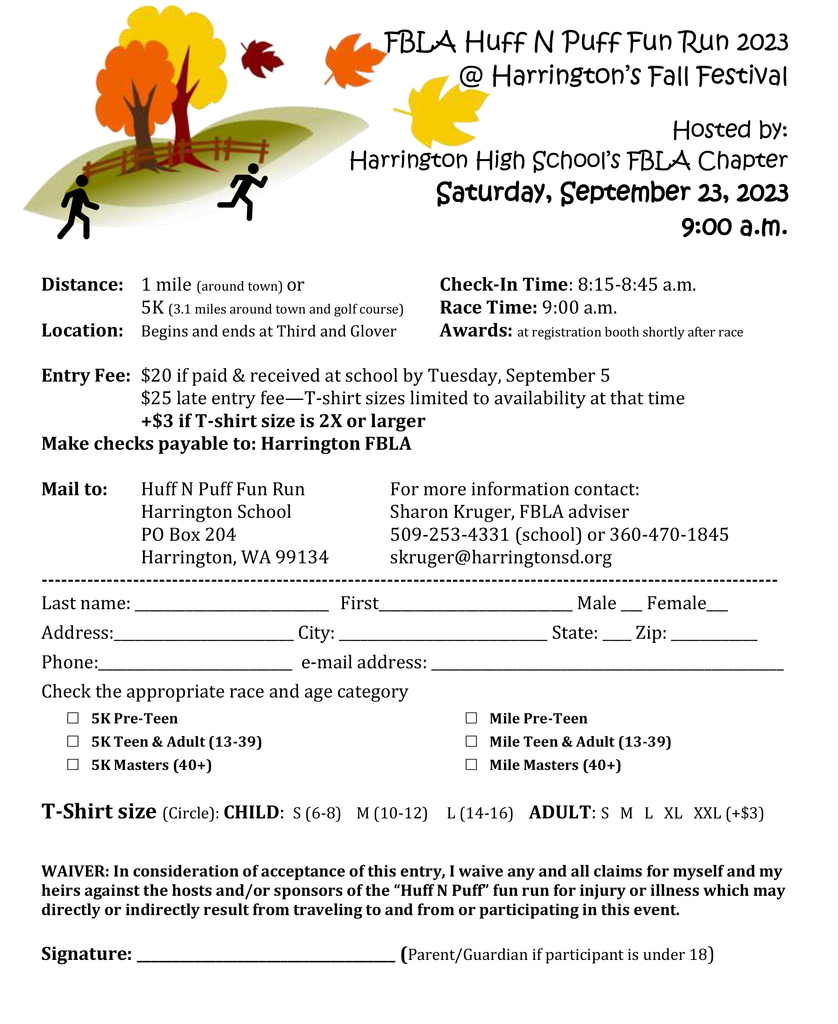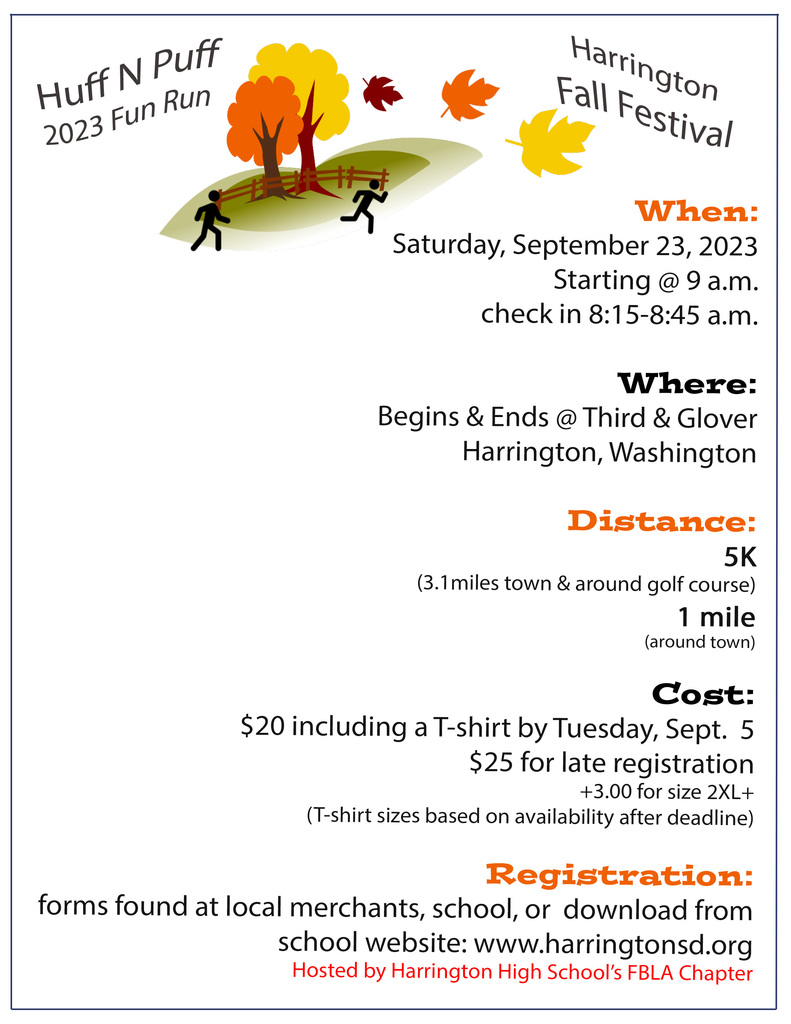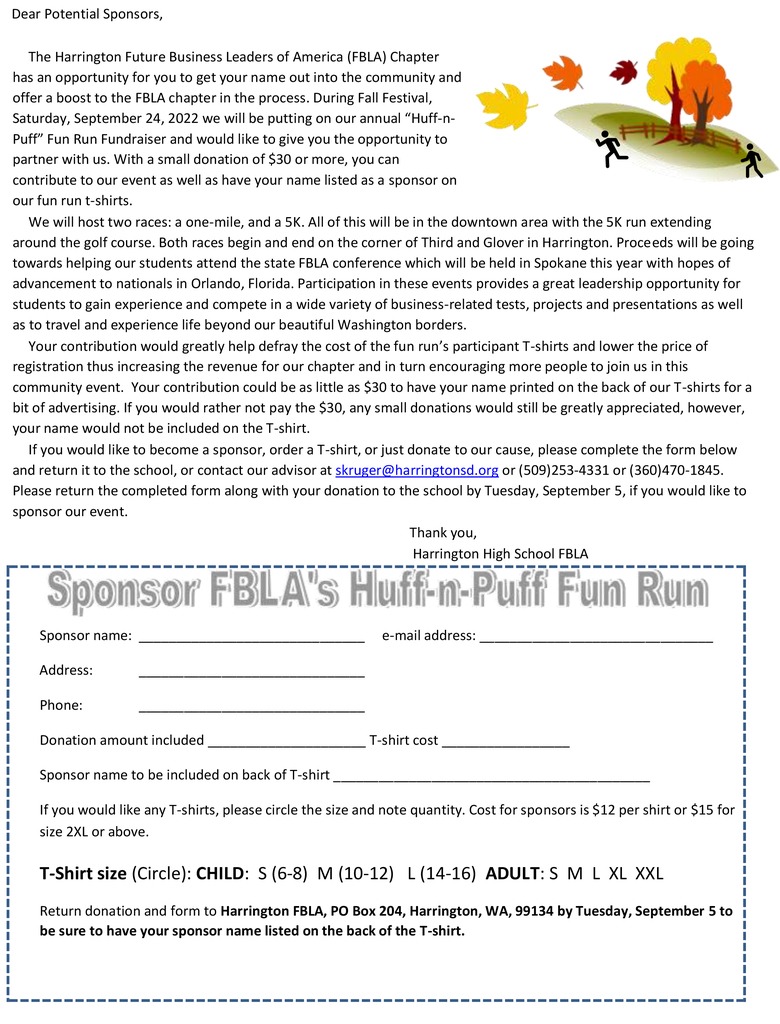 Get ready for school photos September 5th! Use the QR code below for all the details!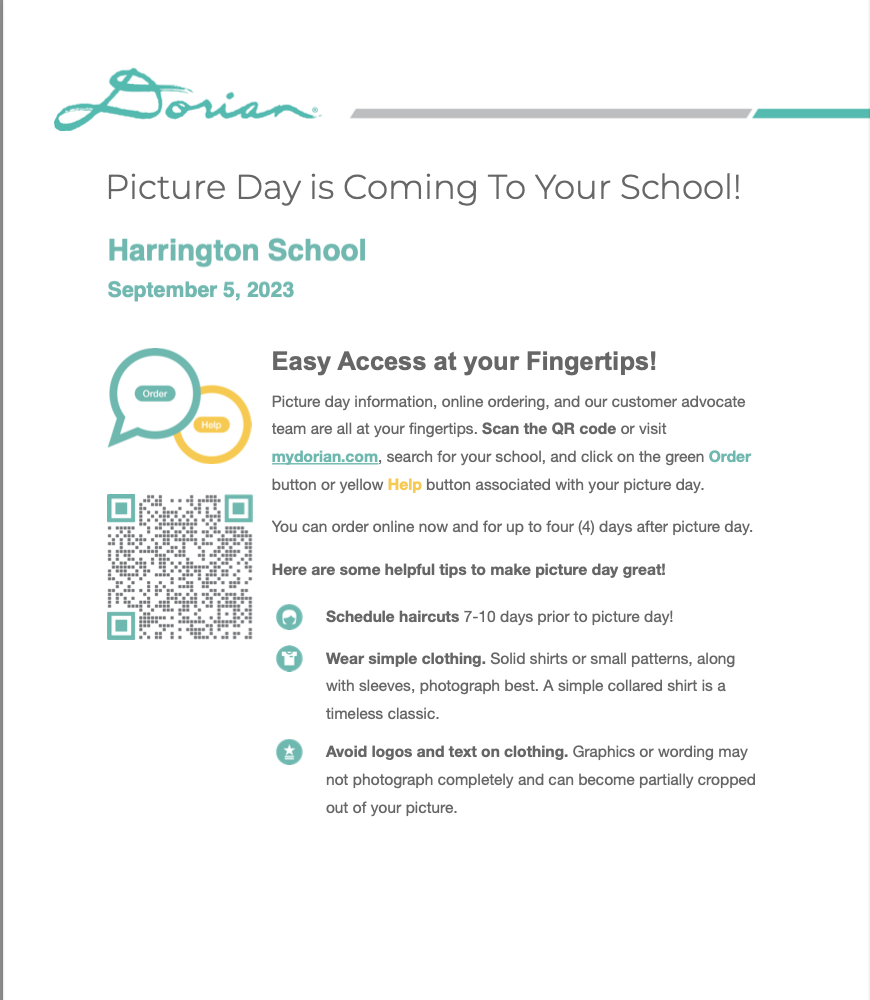 There are some exciting changes to sports pictures this year! If you have an athlete playing sports, please review the photos for more information on high school pictures and reach out to Kayli with any questions. (Also, please note the date changes for high school sports photos.)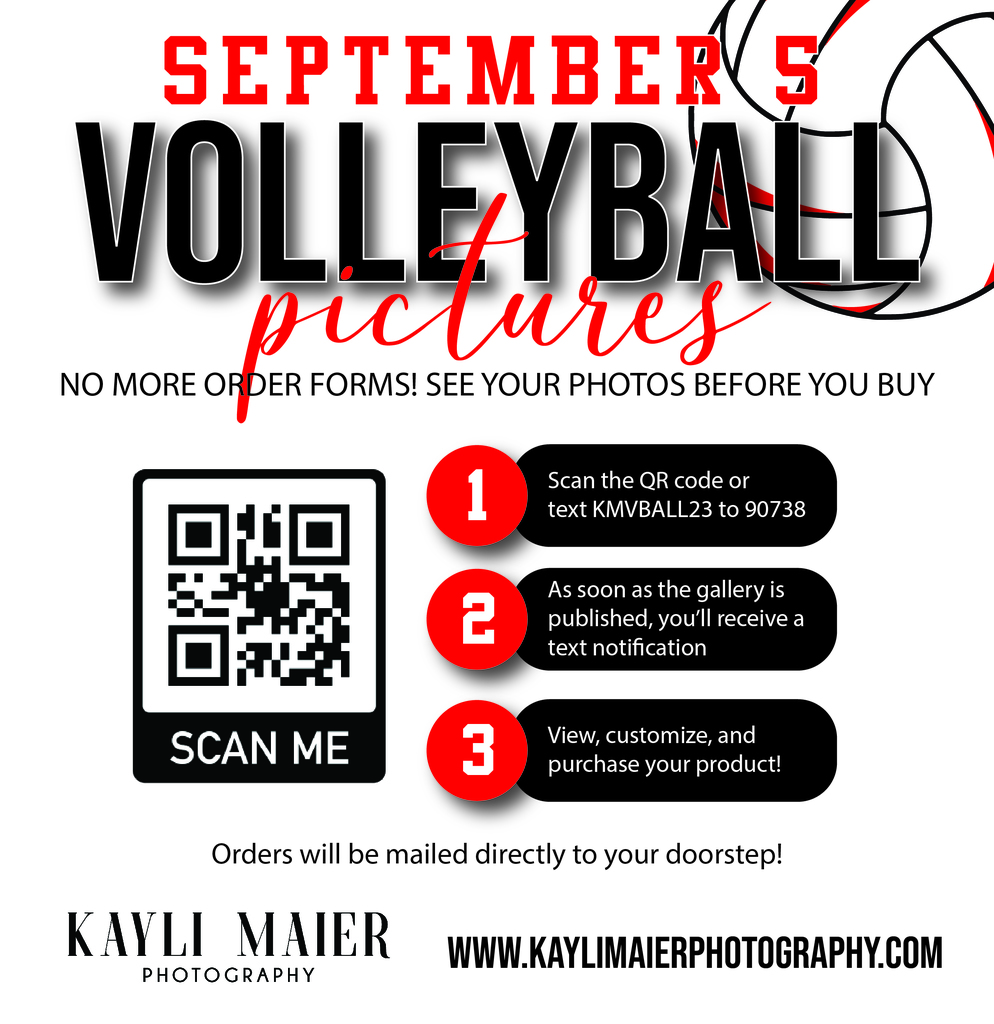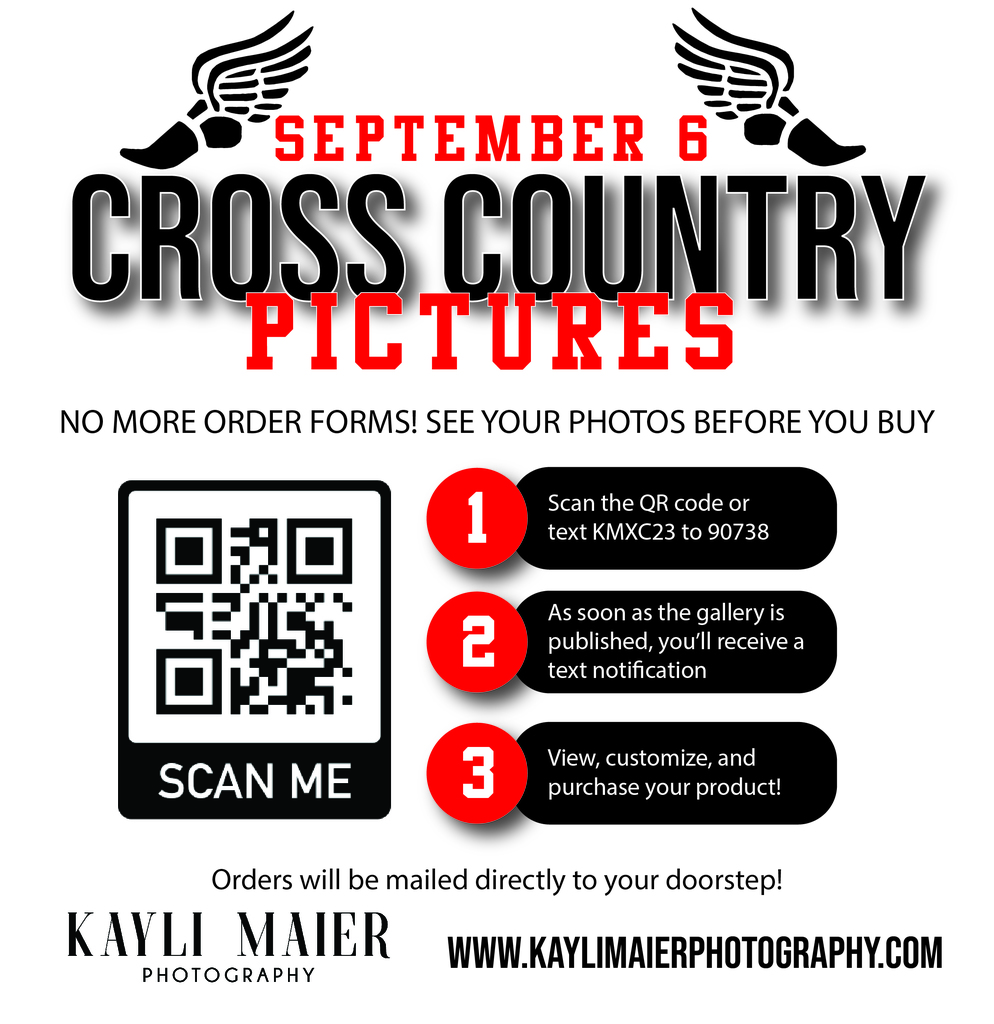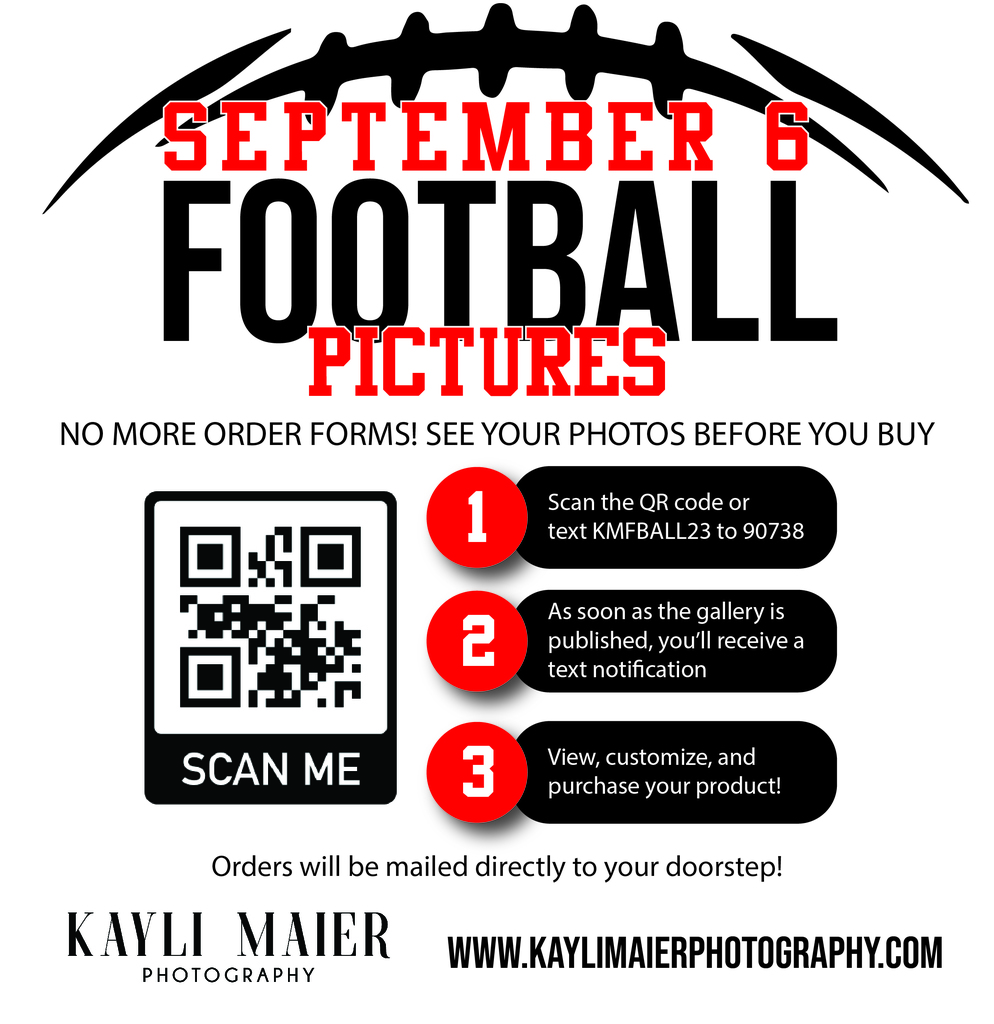 Tonight was a great kick-off to what is sure to be an amazing school year! Thank you to our school board members, Superintendent, and teachers who helped set up food and barbecue, to our local clubs and organizations for joining us, and to all of the families and students for sharing this evening with us!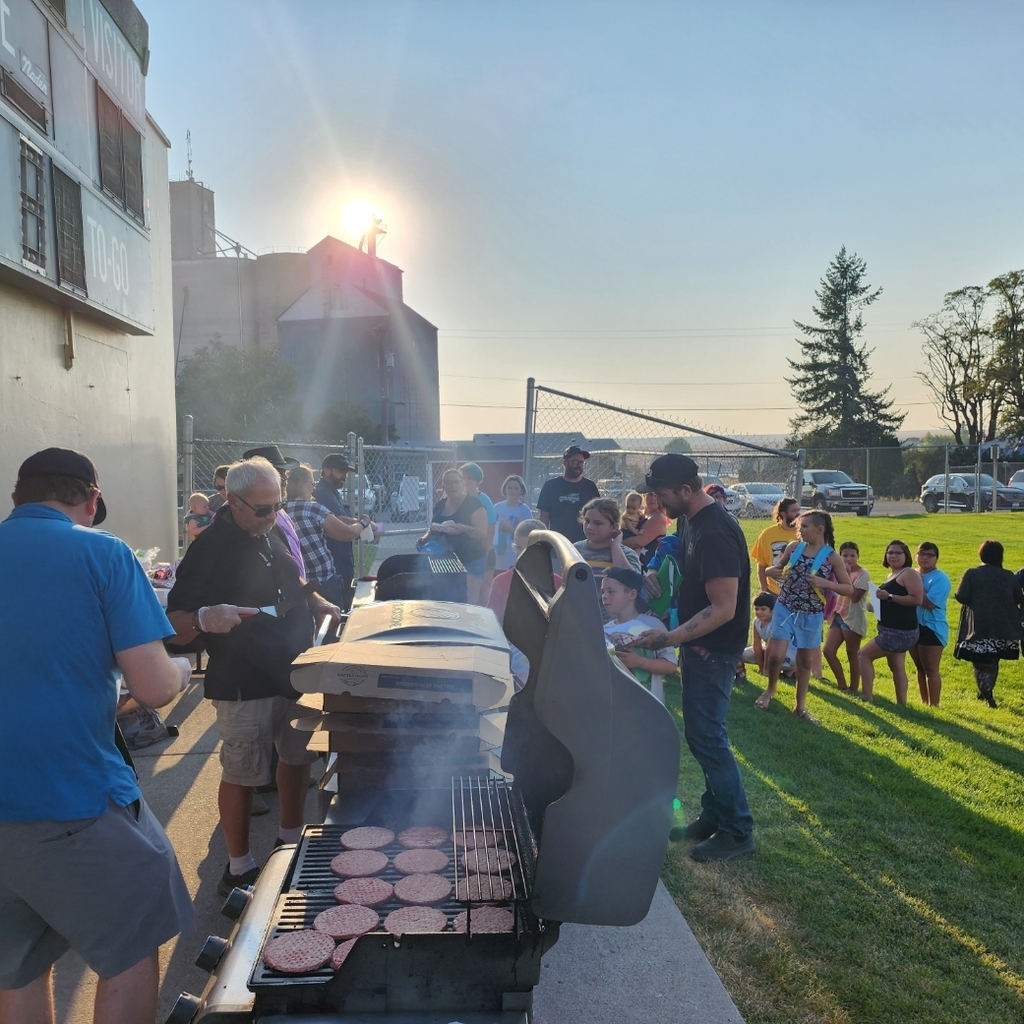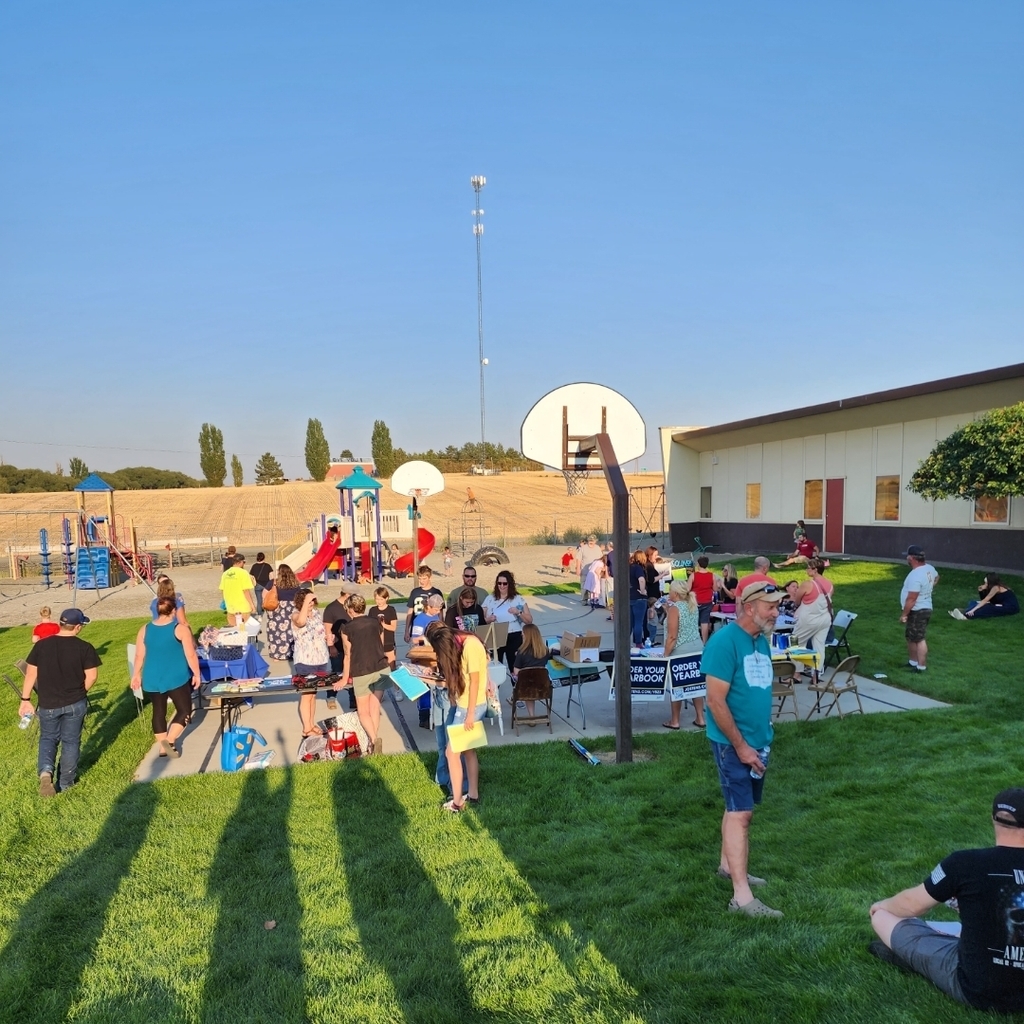 Please visit
www.harringtonsd.org
under the 'Athletics' tab to find practice schedules, transportation schedules, forms, and more!! Please reach out to our Athletic Coordinator with any questions: Brook Ferderer E-mail:
bferderer@harringtonsd.org
Phone: 509-428-5824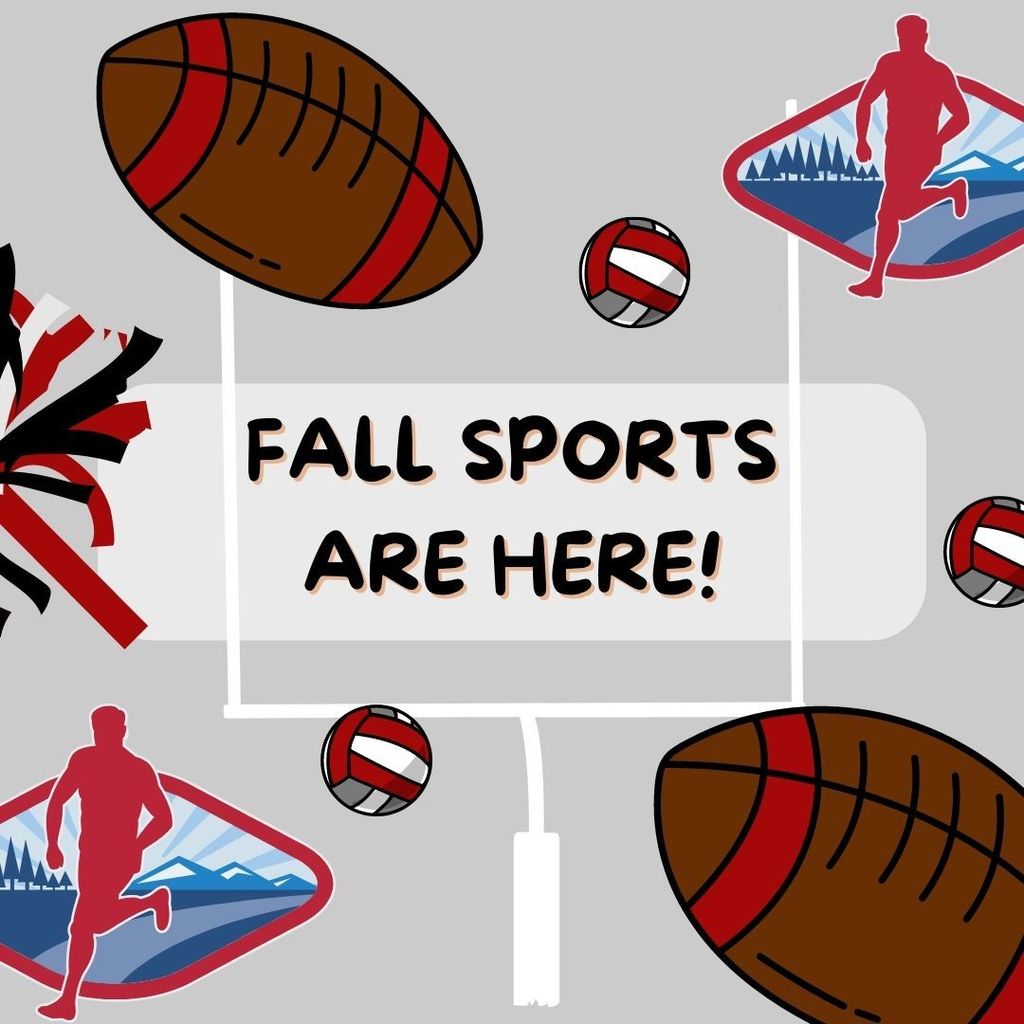 BACK TO SCHOOL BARBECUE! We hope to see you all there so that we can kick off the 23-24 school year together! If you would like to bring blankets or chairs for the barbecue portion of the night, please feel free to do so.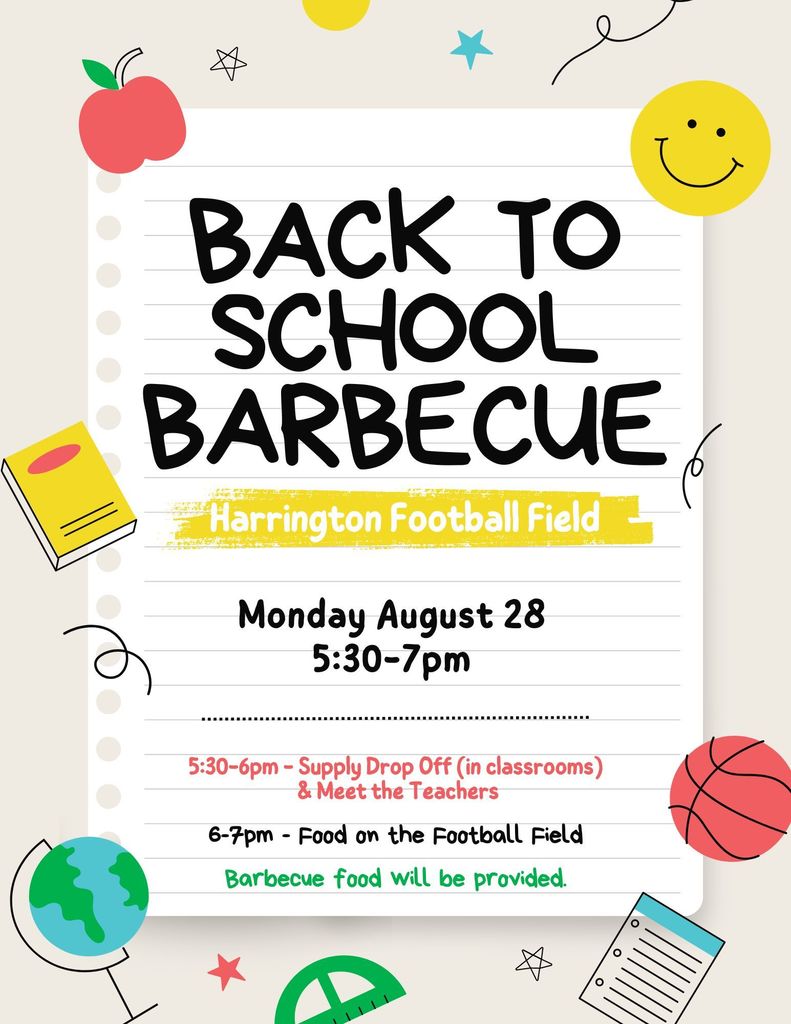 Come join us! Computers will be available at the gym for parents and athletes to complete the FinalForms sign-up process as needed. Questions? Please see the contact information included.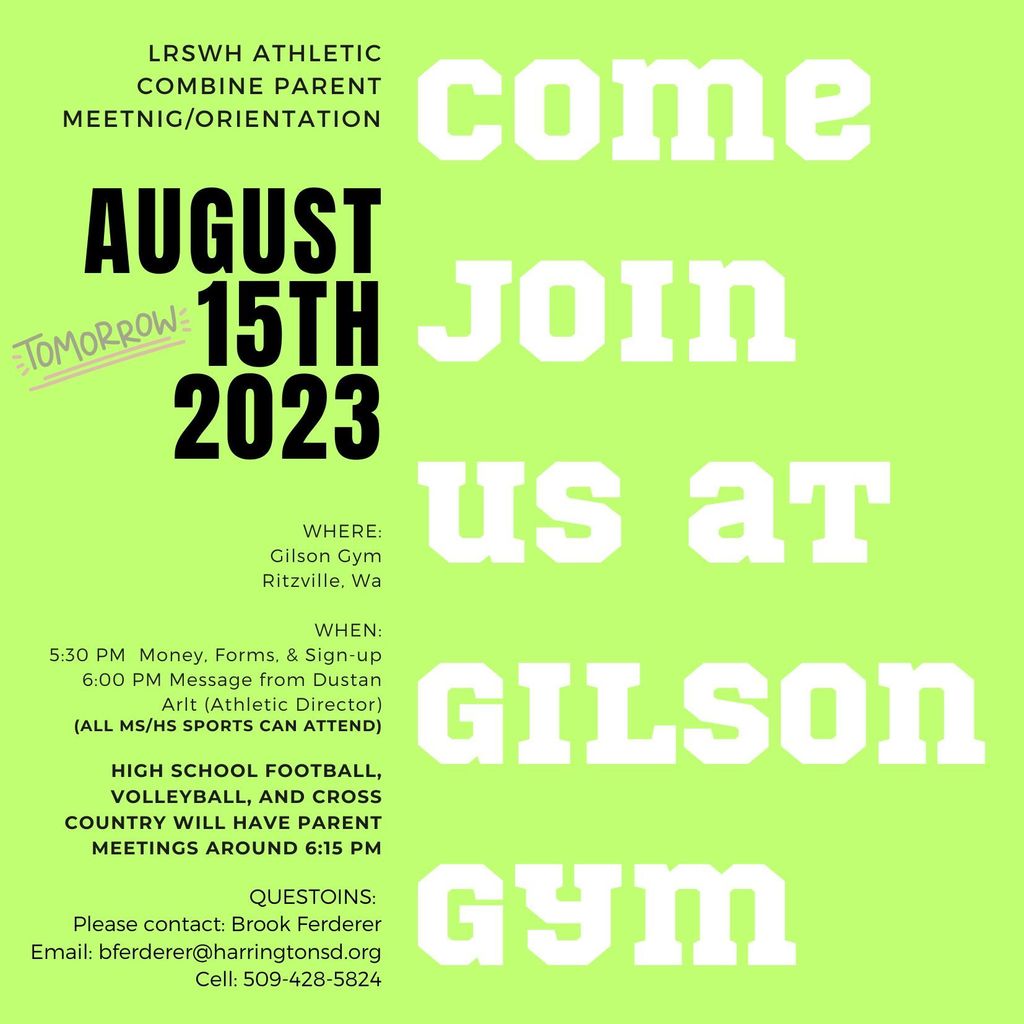 IT IS AUGUST 1ST, and with August 1st comes the excitement of fall sports quickly approaching! Please see the information regarding sports sign-up, practice dates, schedule links, and more in the fall sports flyer attached. Also, just in case you missed it, the SAVE THE DATE that was shared in July is also added to this post. If your athlete plans to participate in sports this year or isn't quite sure if they want to, please plan to join us in Ritzville at Gilson Gym on August 15th! As always, please reach out to our Athletic Coordinator with any questions, big or small! (Contact information below)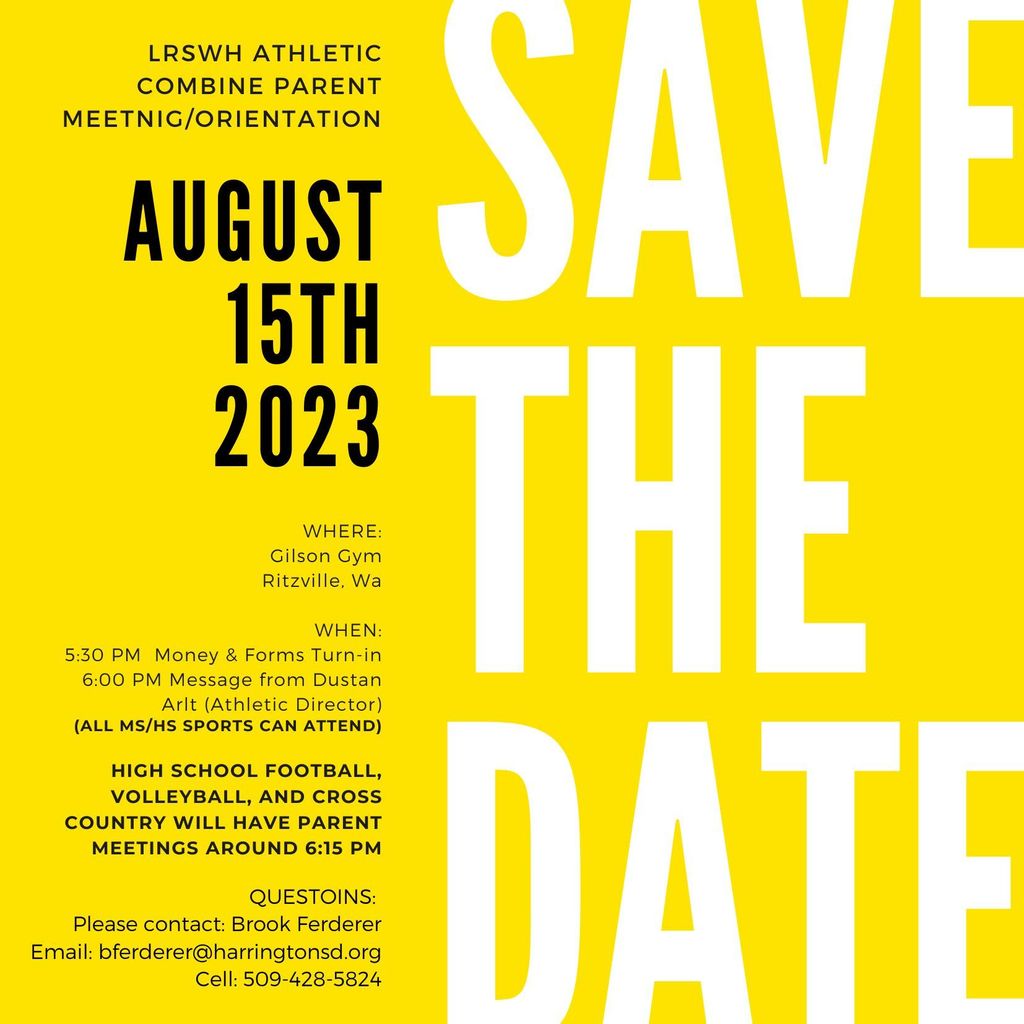 Please see the information below, regarding sports physicals. Contact East Adams Rural Healthcare at (509) 659-1200 with any questions.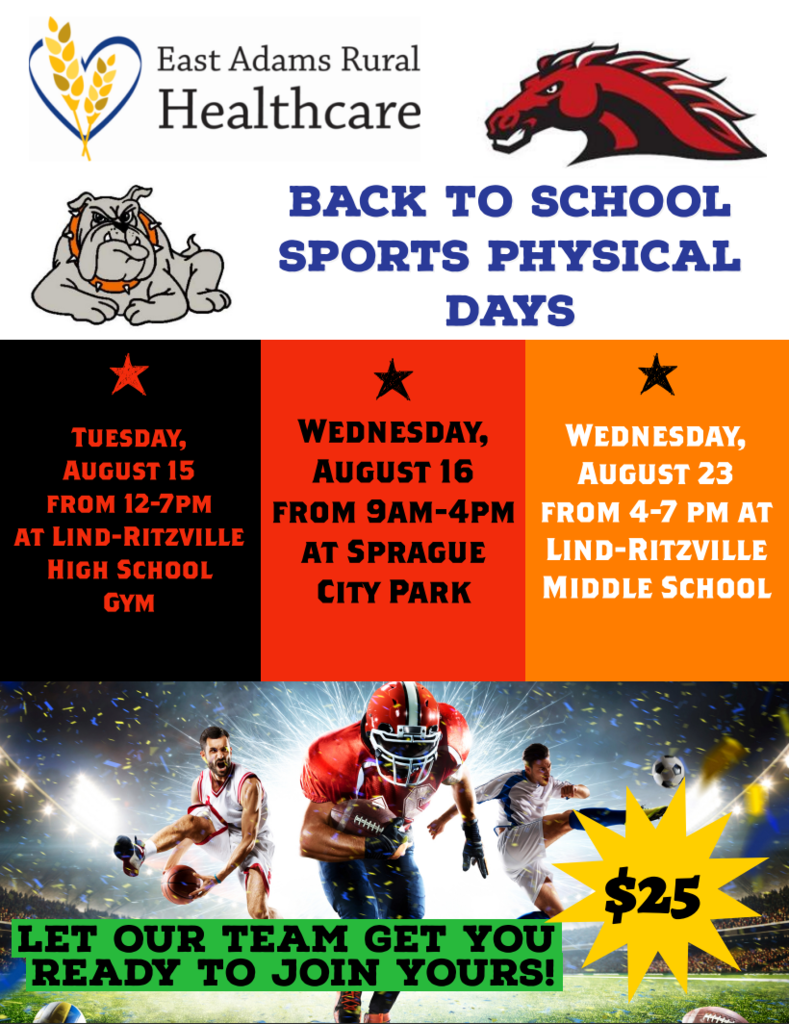 SAVE THE DATE: 7-12th Grade Athletic Combine Parent Meeting/Orientation (All MS&HS Parents who have athletes interested in athletics in any season are welcome to attend) You will also have the opportunity to purchase season passes at this meeting, prices are as follows: Adult: $95.00 Seniors/Veterans/K-8: $65.00 Family (Immediate): $200 Other important dates: August 16th: 1st day of HS Football practice August 21st: 1st day of HS Volleyball, Cross Country, and Cheer practice August 28th: 1st day of MS Volleyball, Cross Country, and Football practice If you have students interested in athletics please visit the link to FinalForms on our school website to begin the signup process for Fall sports. If your student participated in athletics last year, please ensure that all of this year's forms are signed and up-to-date physicals are turned in to the office. Please visit the 'Athletics' tab on our website at
www.harringtonsd.org
to view practice and game schedules.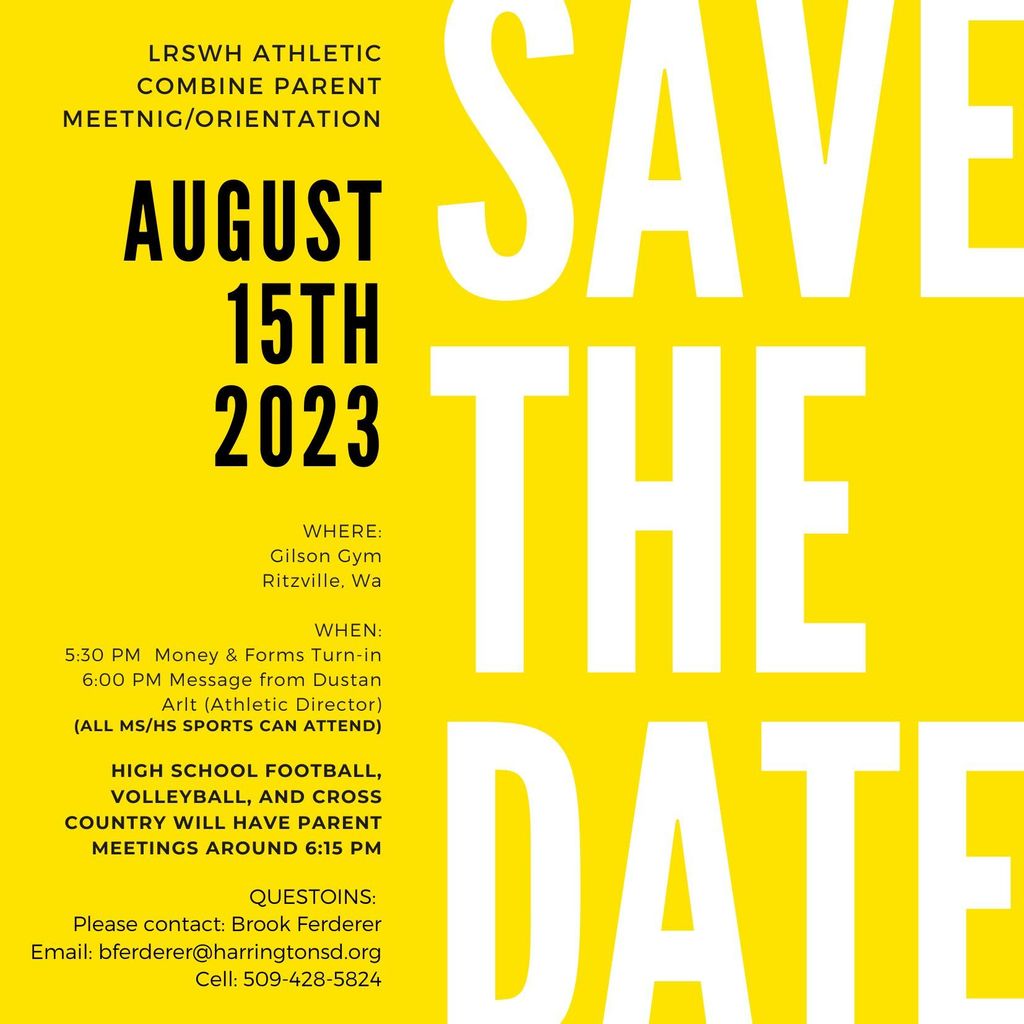 Learn about the candidates! July 11, 6:30pm, Memorial Hall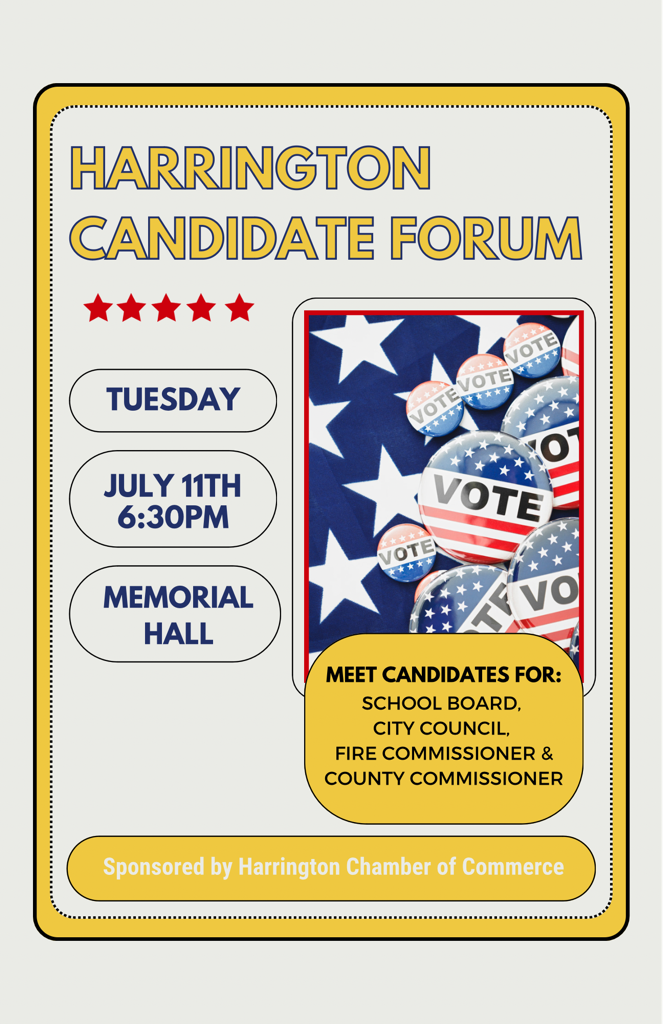 Today was the last day of STEM camp. The kids made four different types of slime and designed "armor" for a robot battle. We are so grateful to be able to partner with Mobius Discovery Center to bring these exciting opportunities to our school!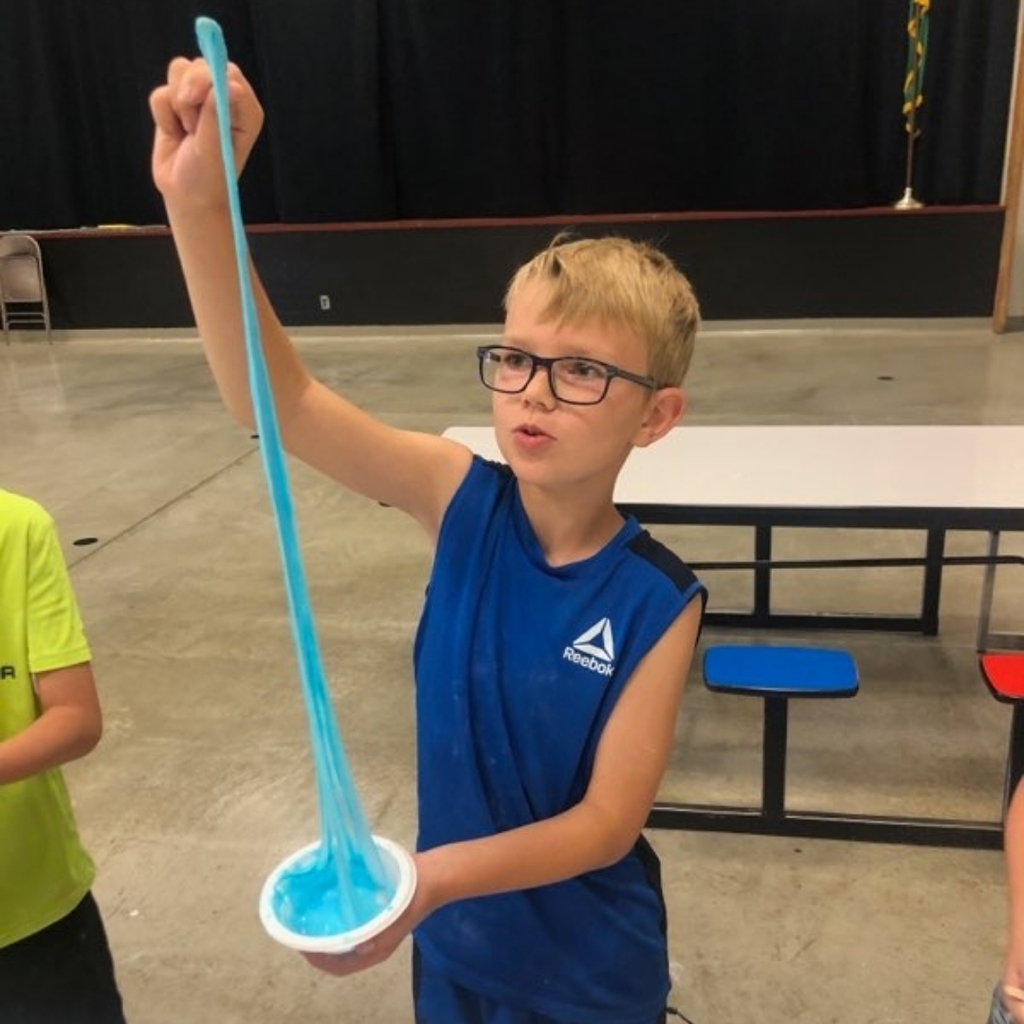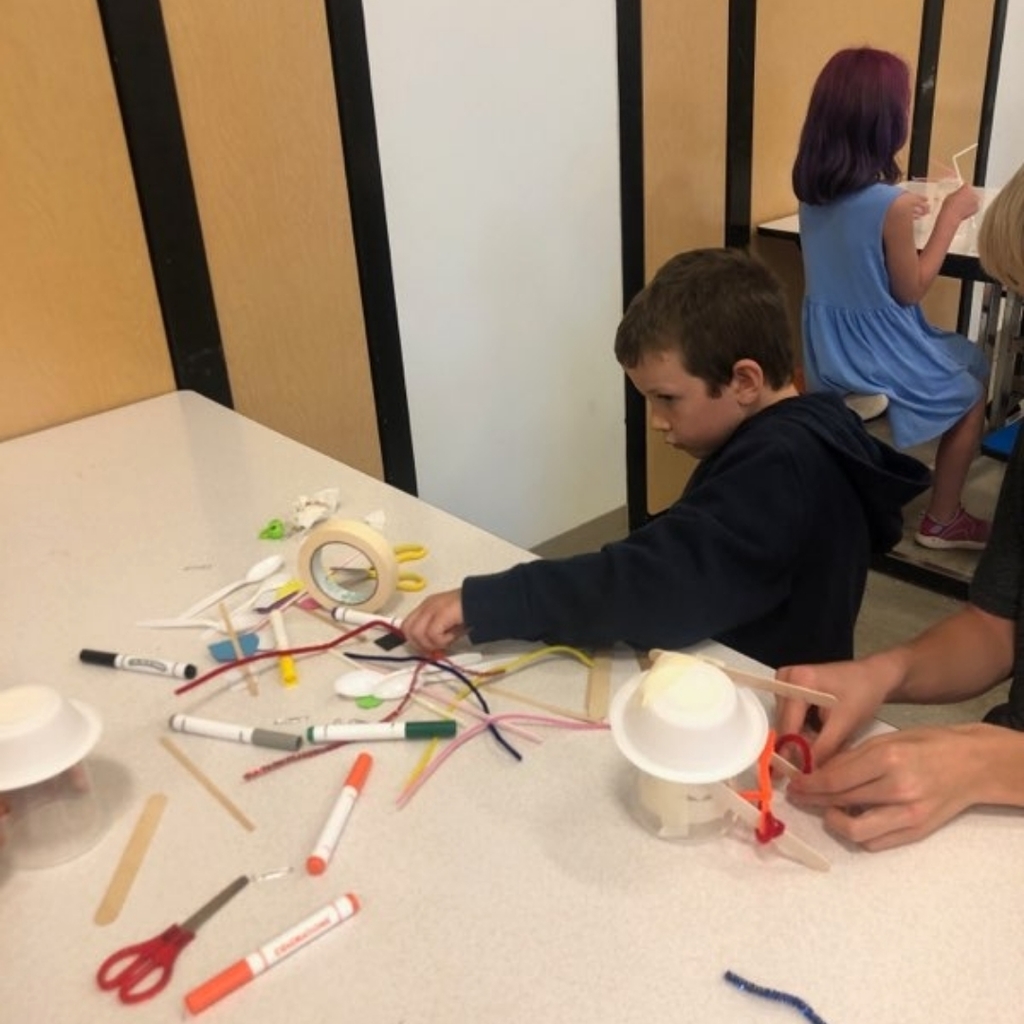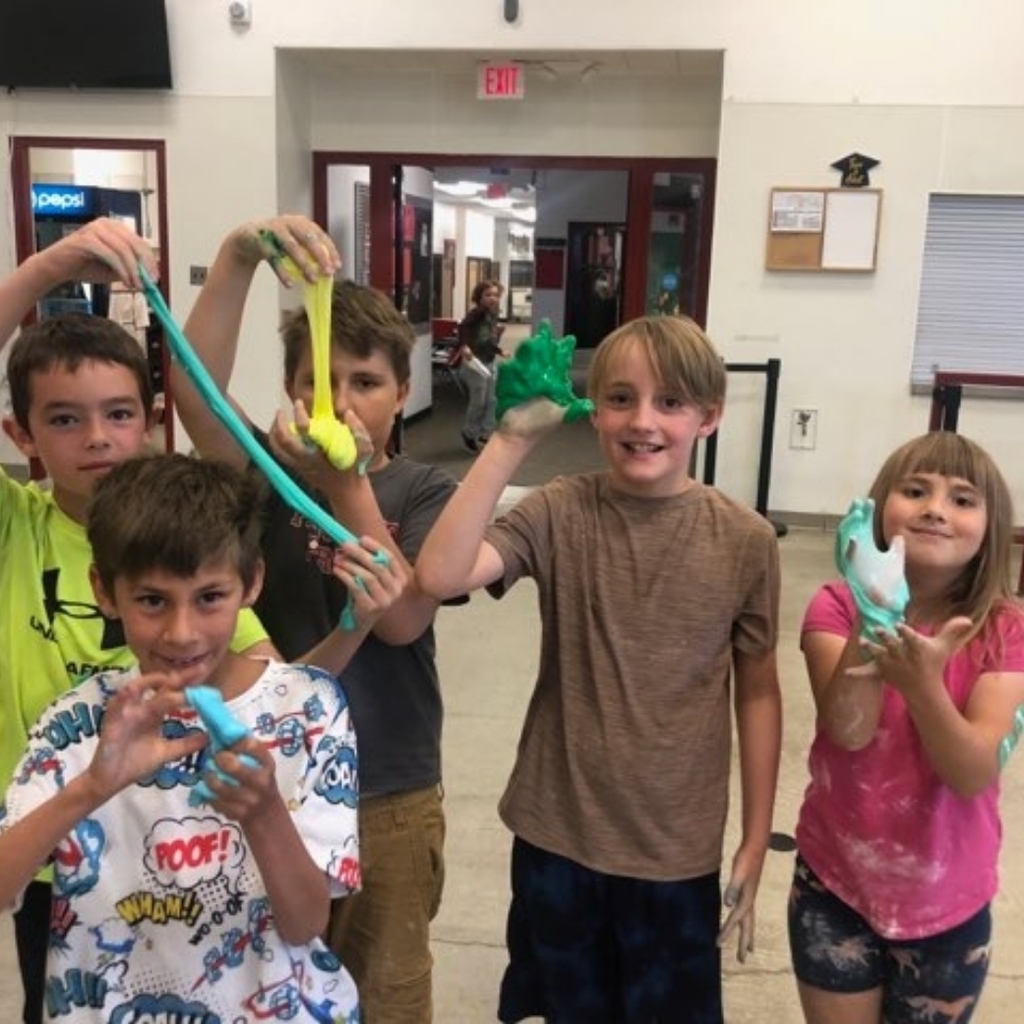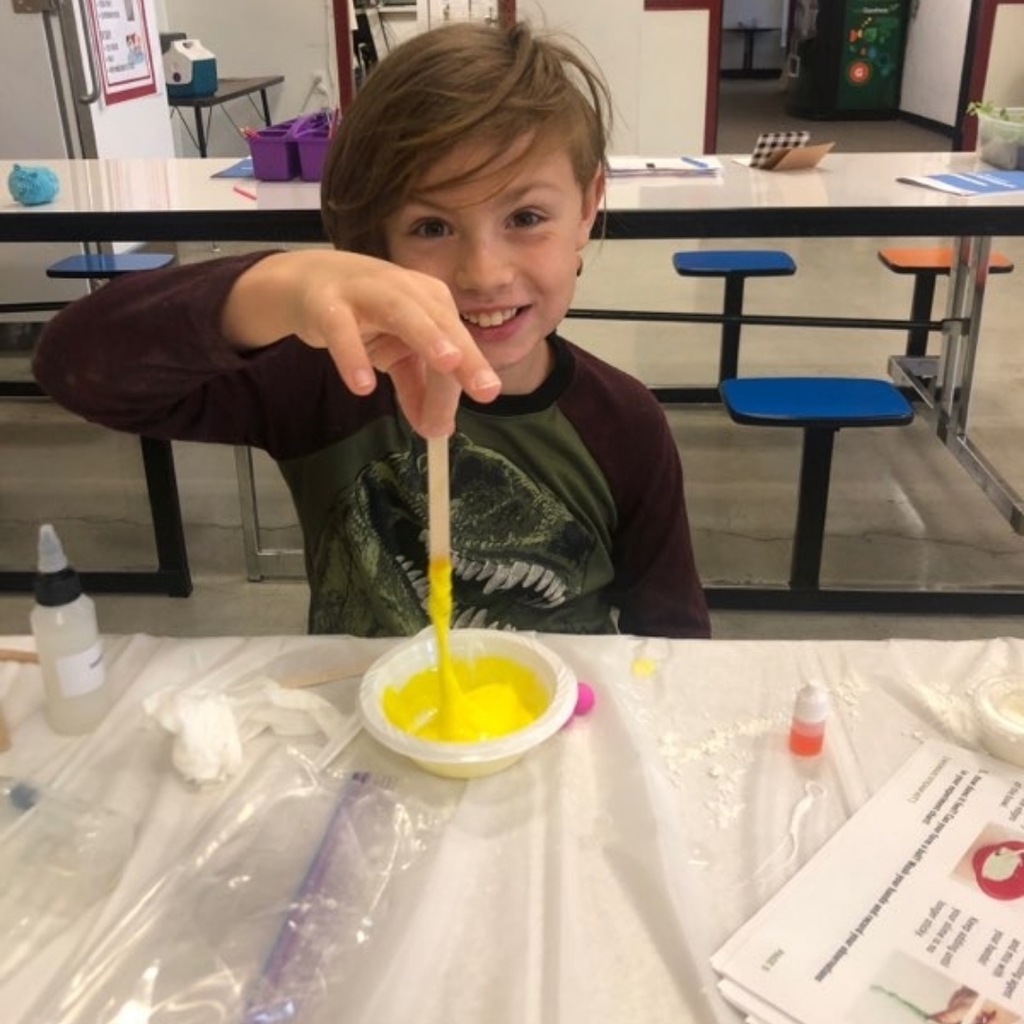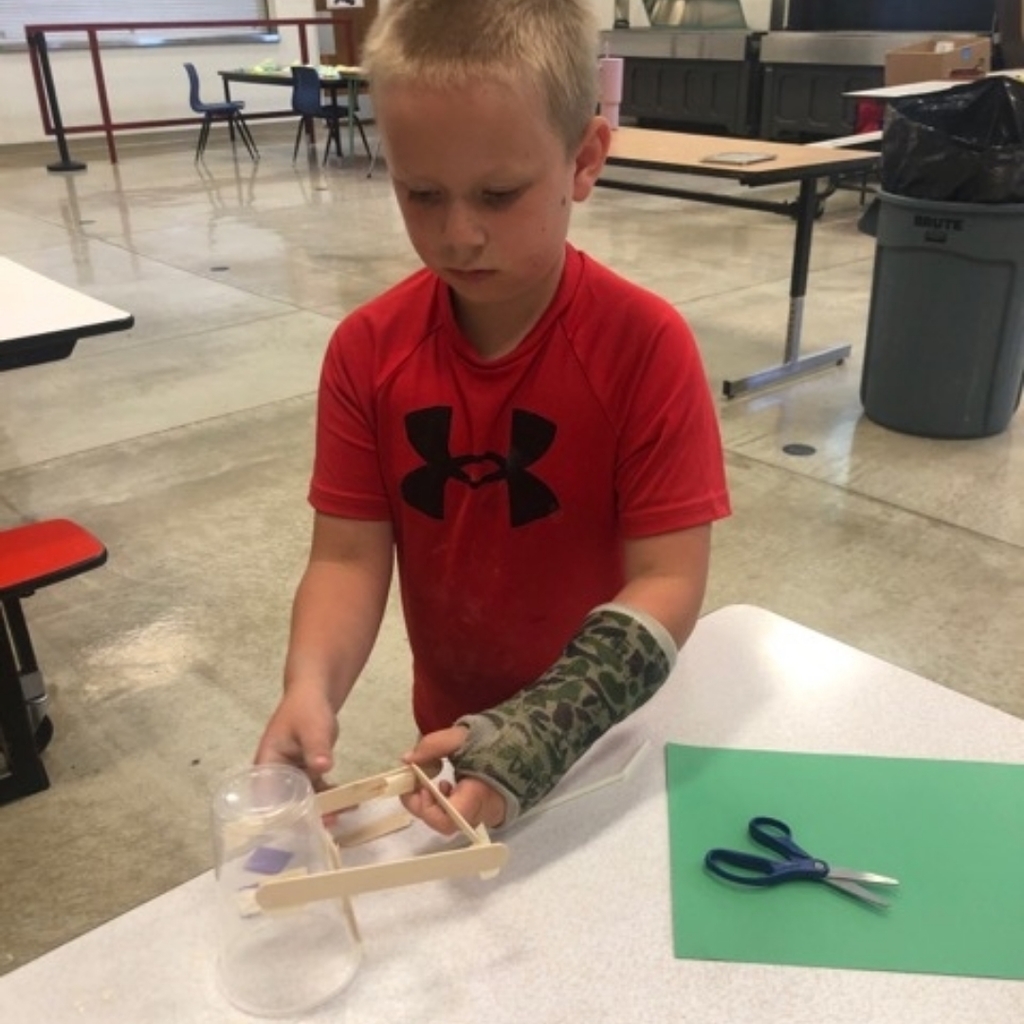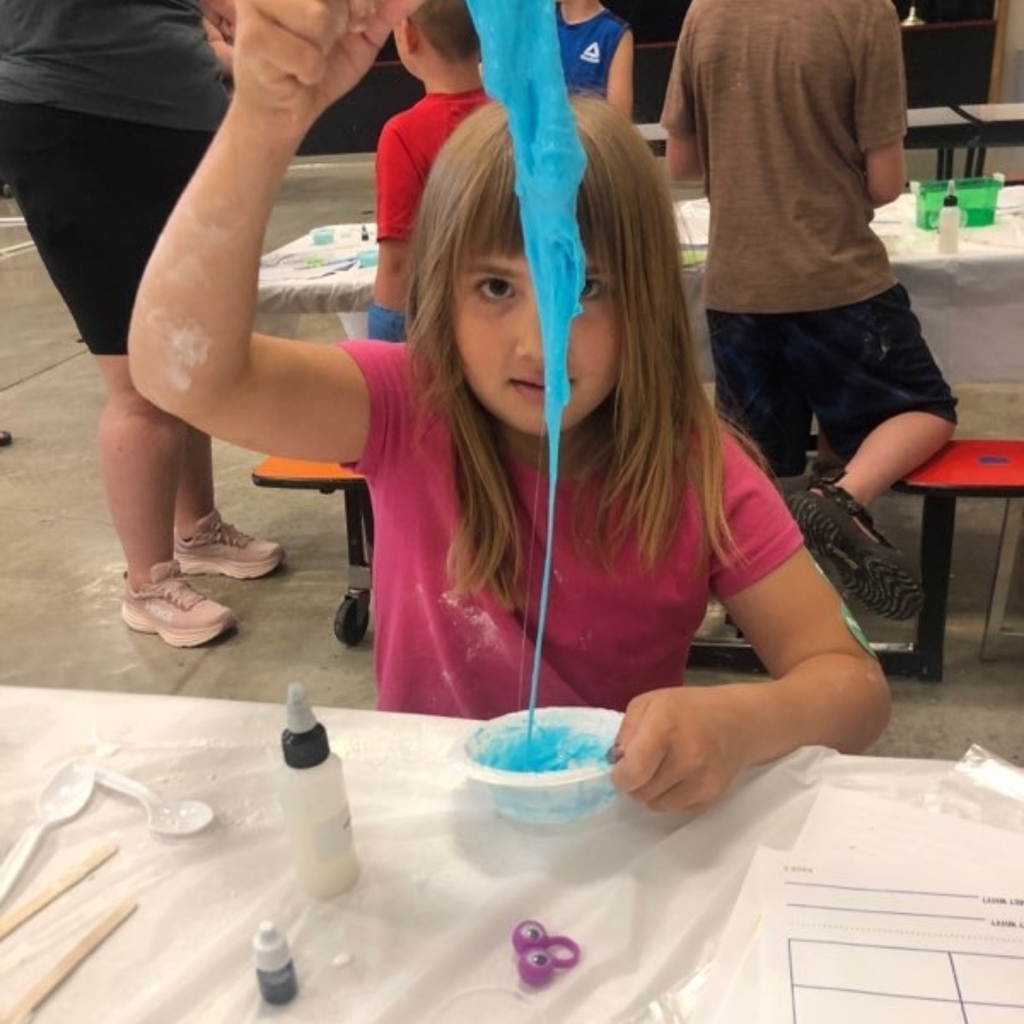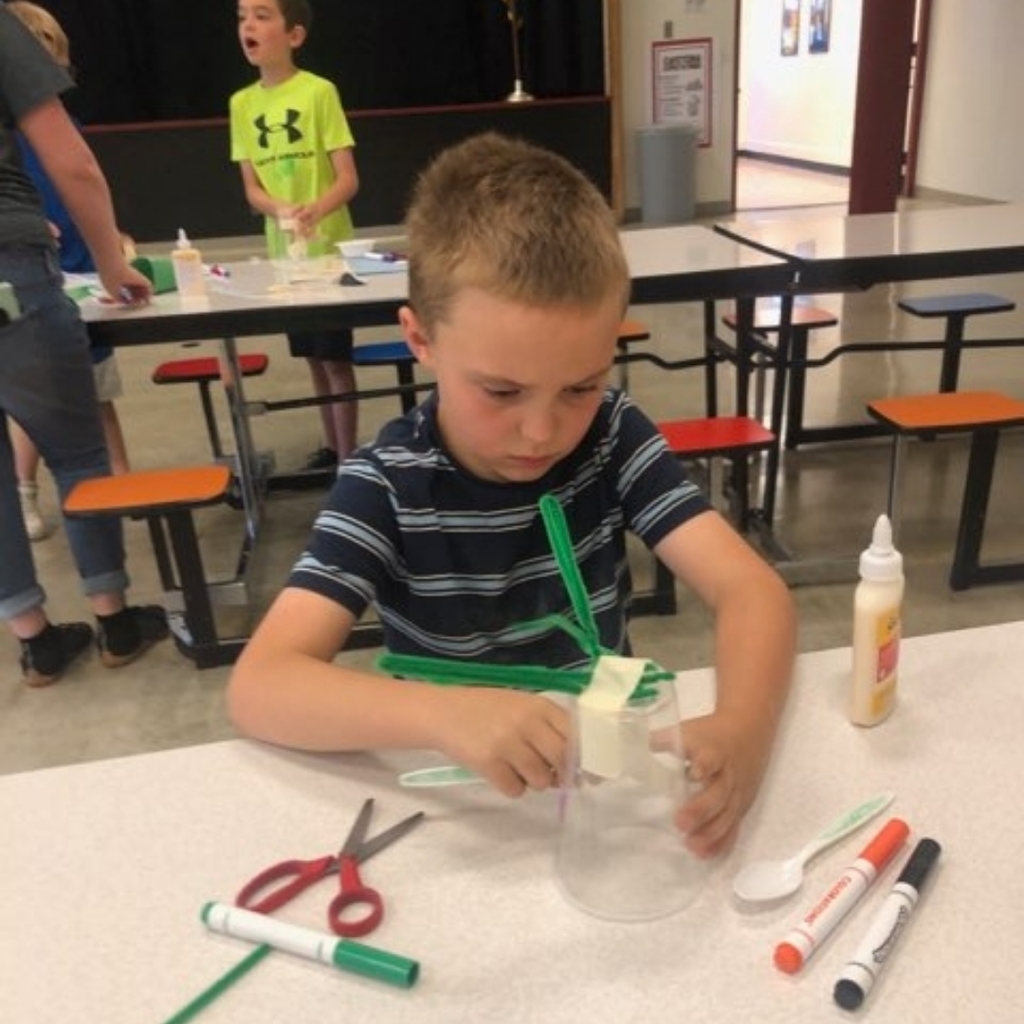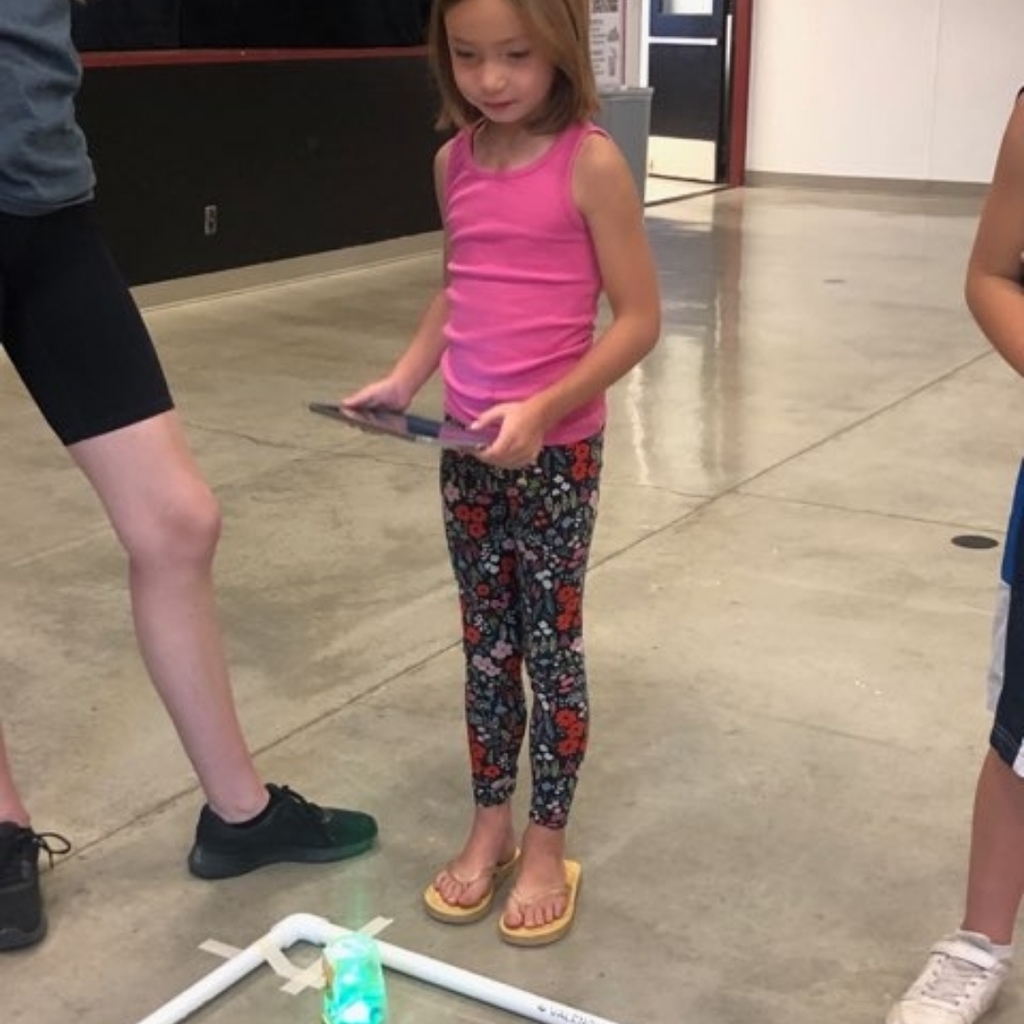 Today at STEM camp was all about physics! The kids experimented with lasers, sound waves, and thermal energy.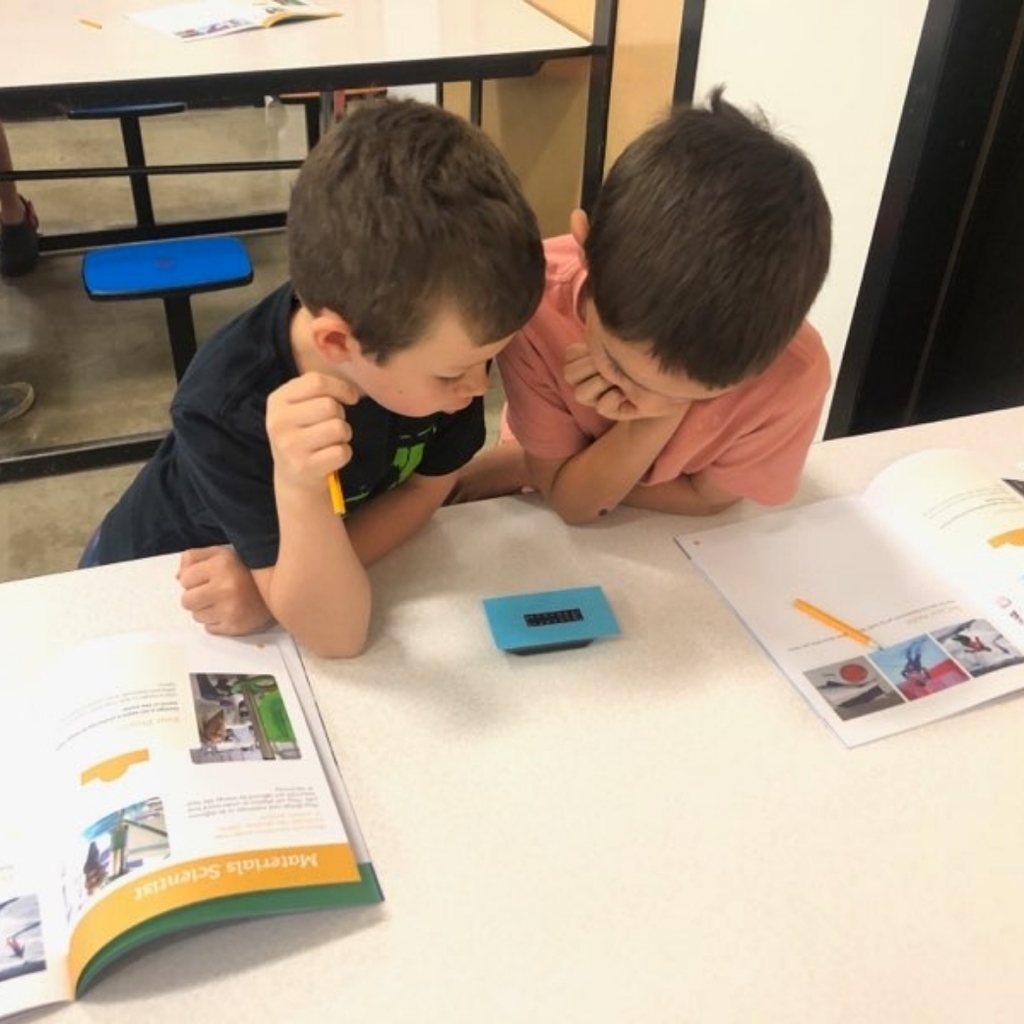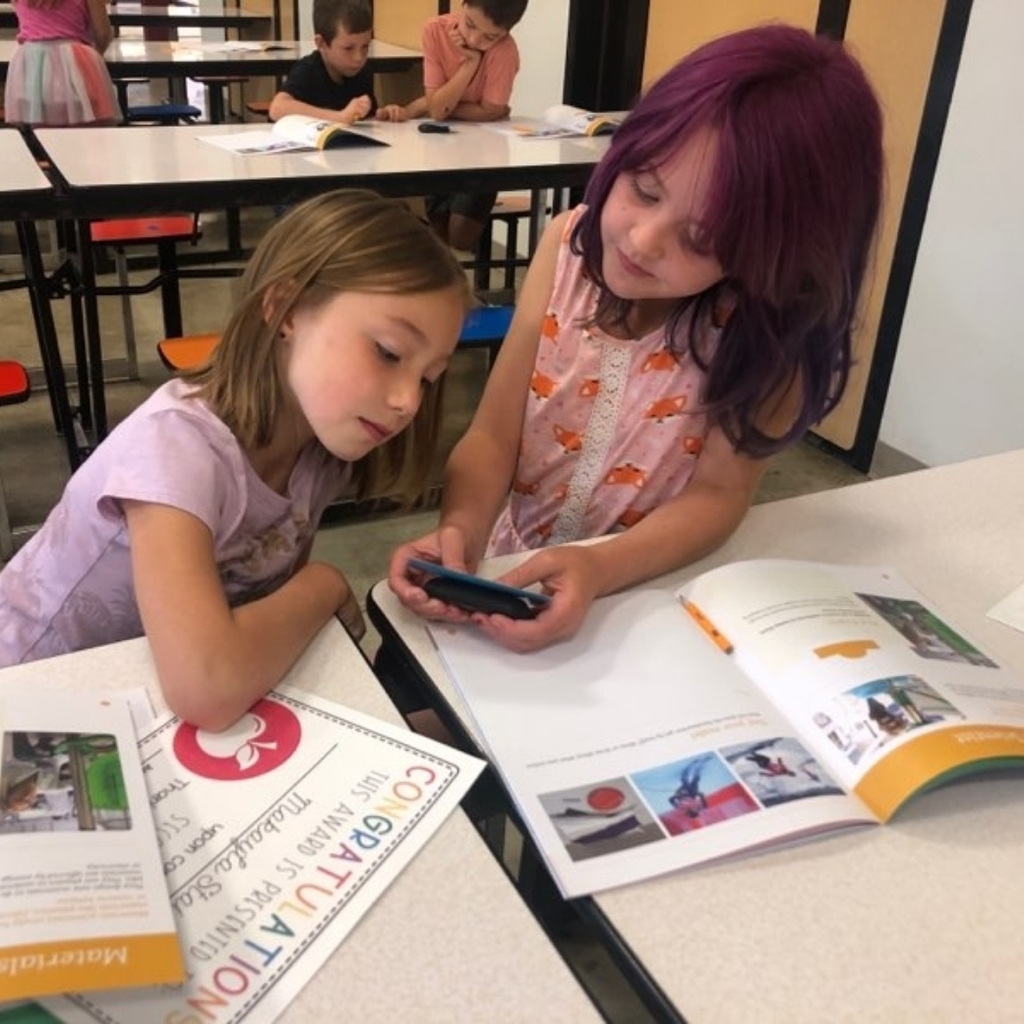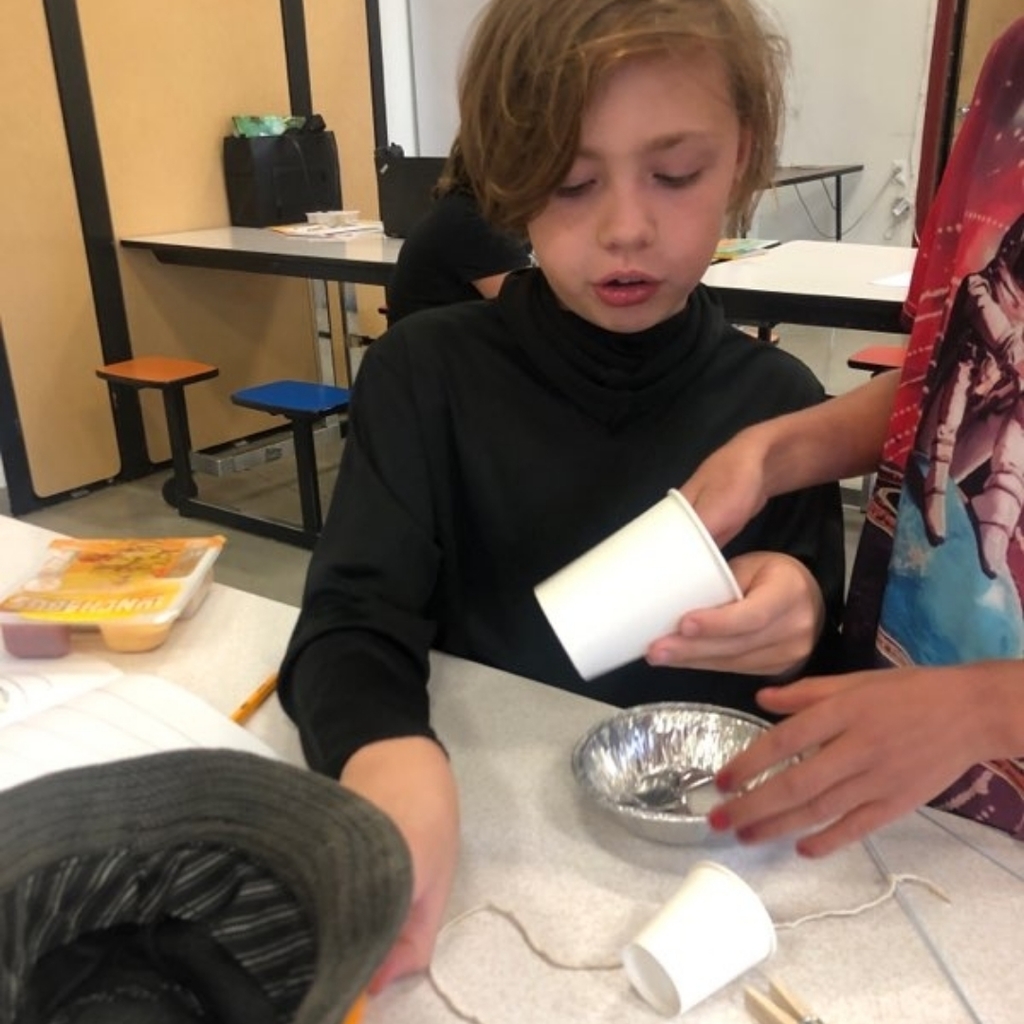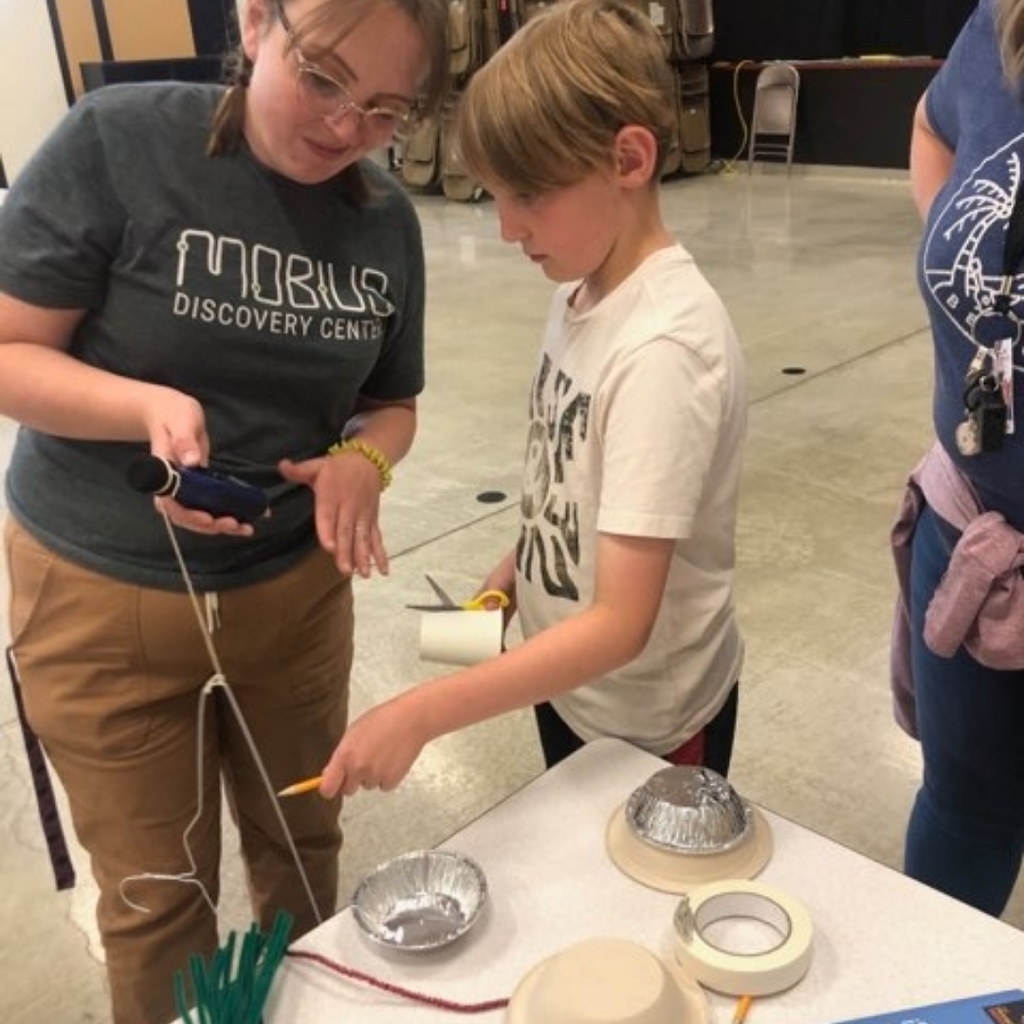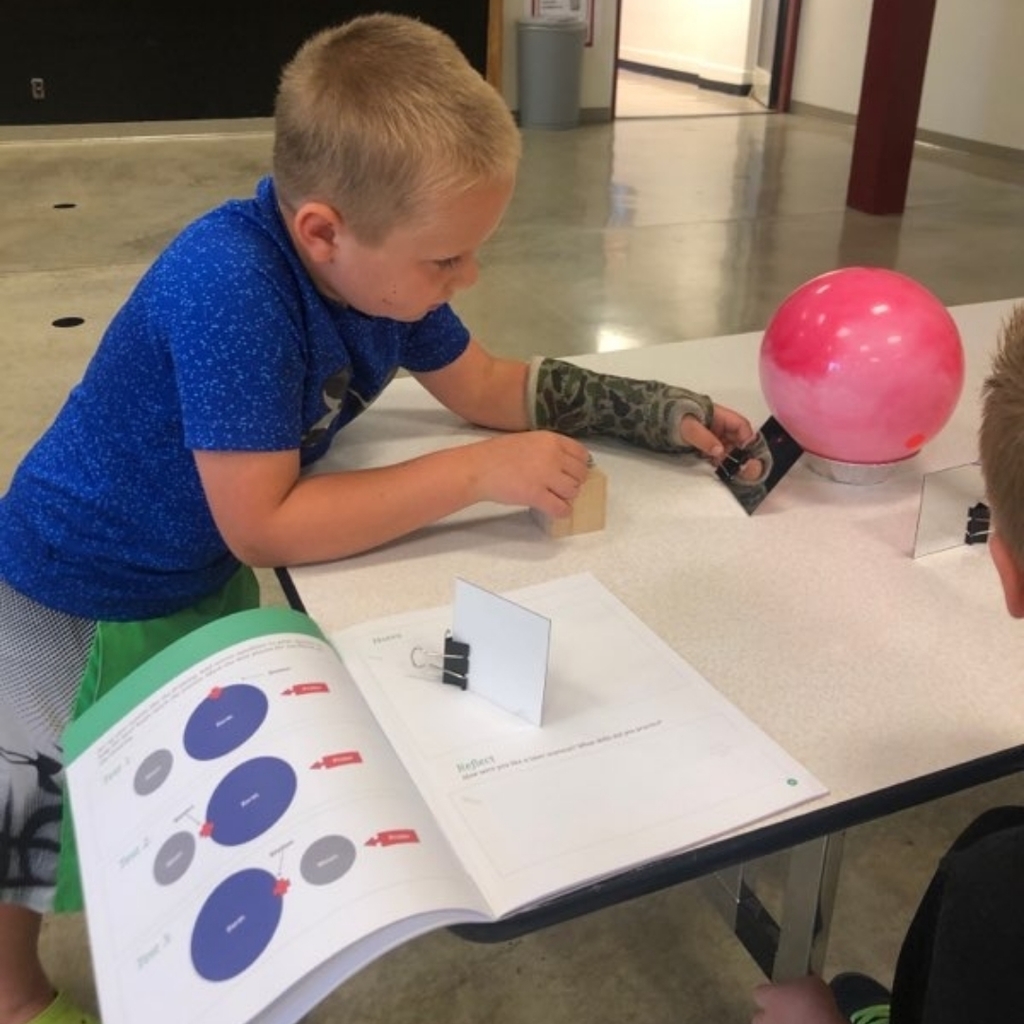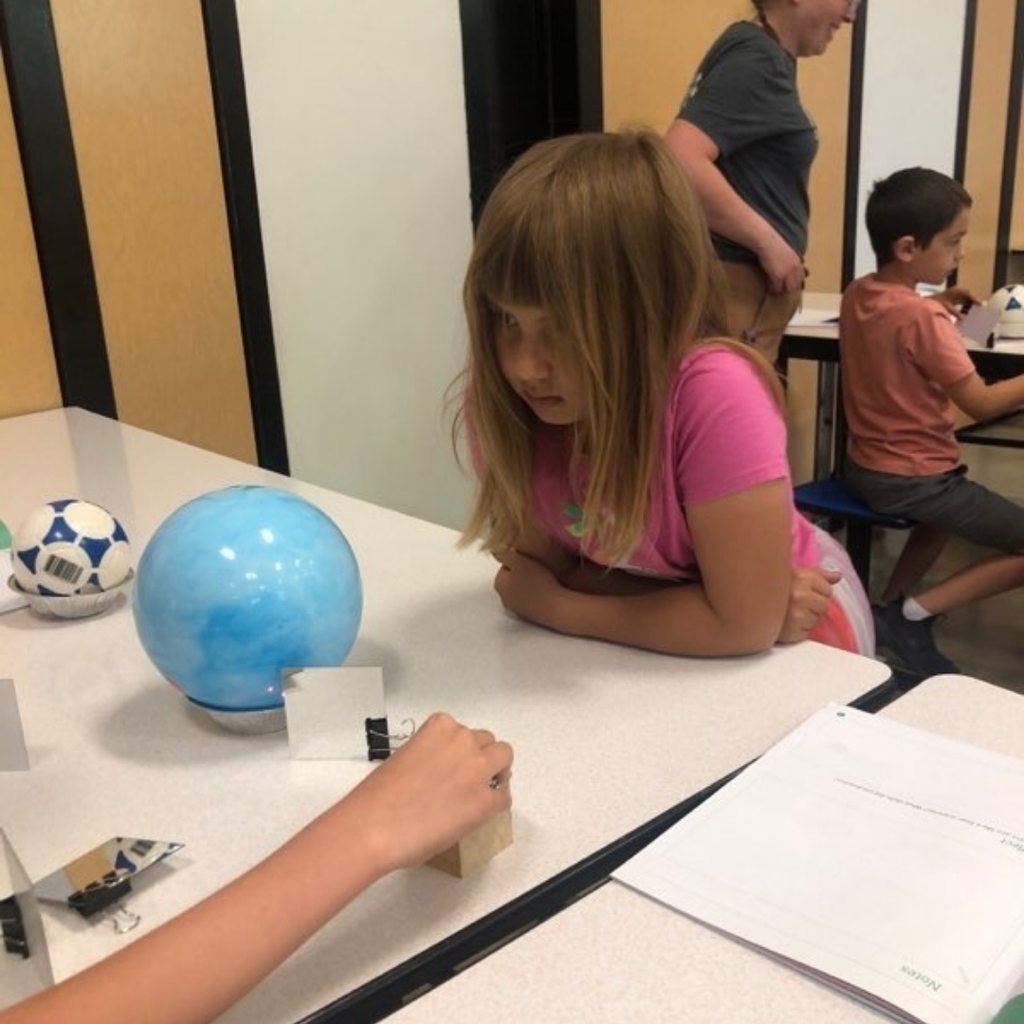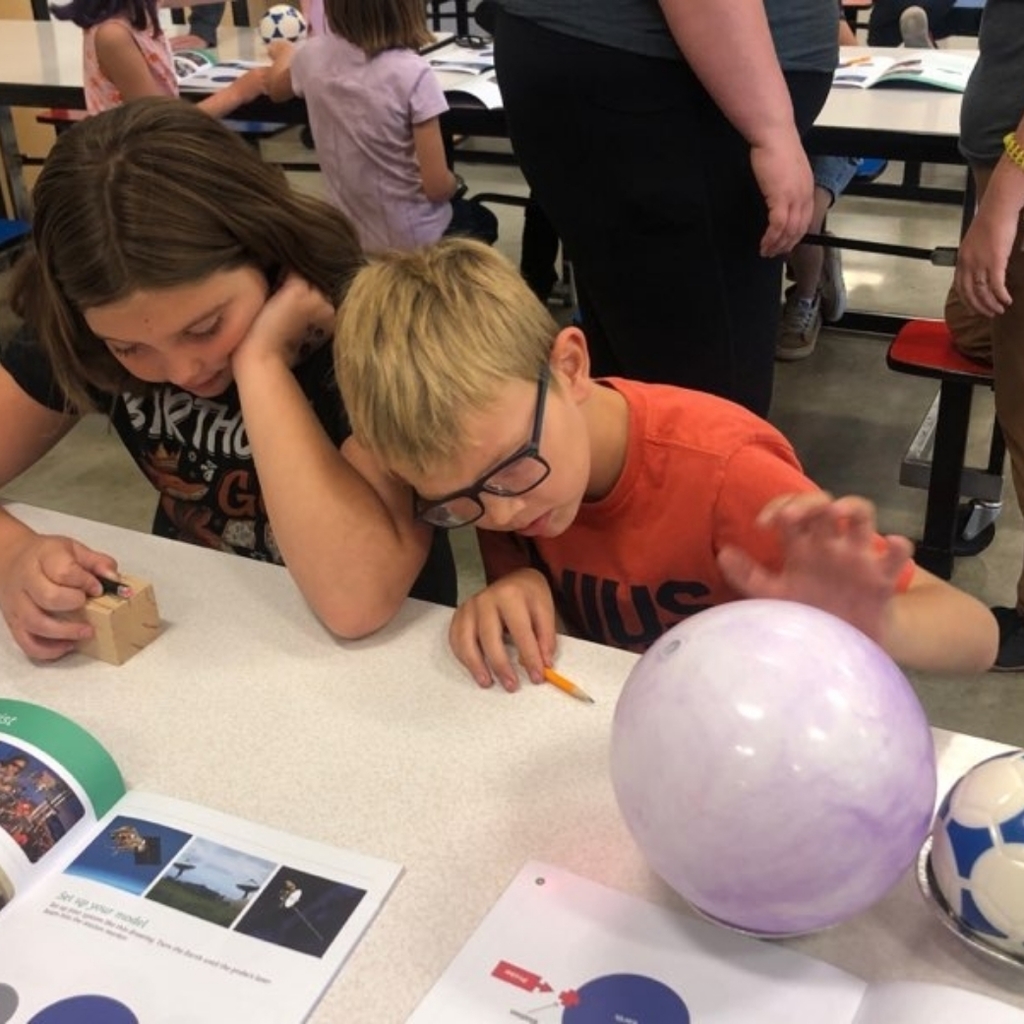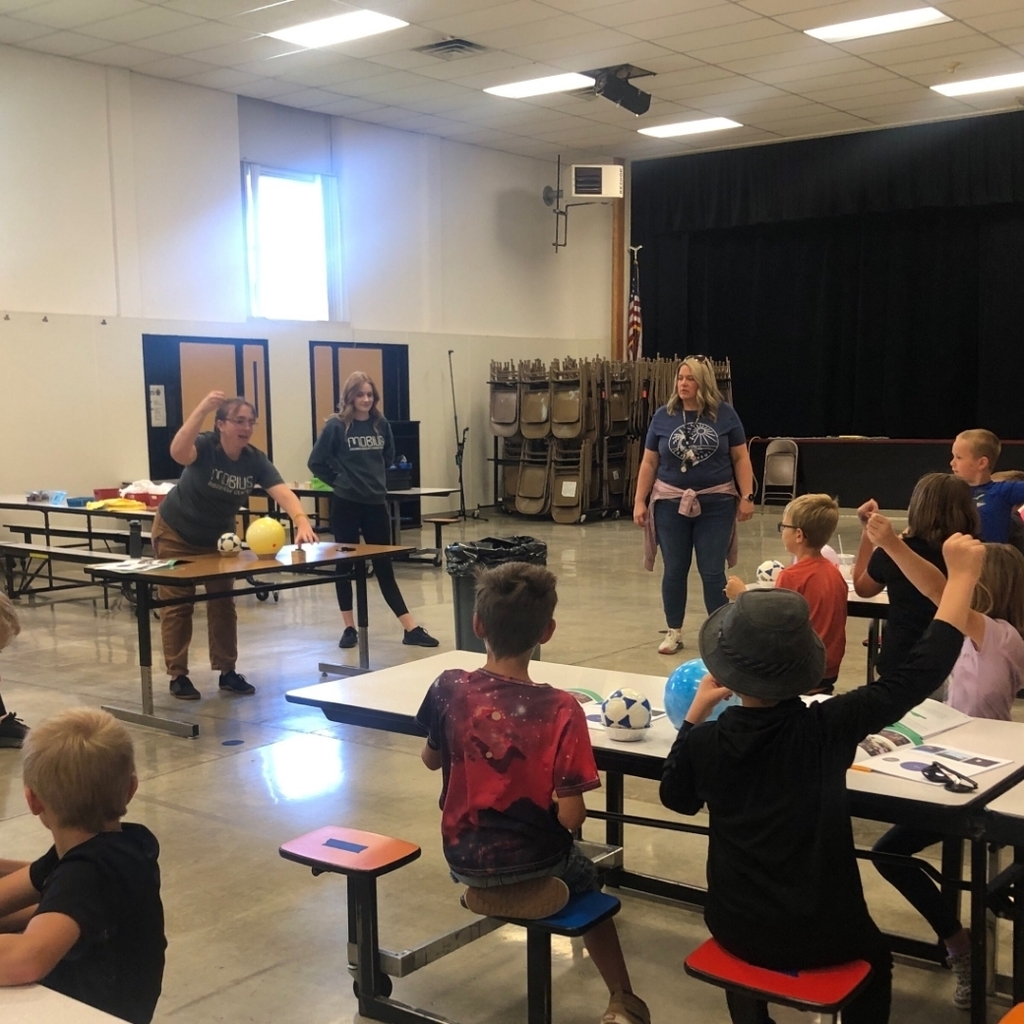 It was the first day of STEM camp with Mobius Discovery Center. Today, the kids were structural engineers and biologists as they built bridges and completed a dissection.