REFERRAL AND SELECTION PROCESS
Any student residing in the Harrington School District may be referred by a parent, teacher, other staff, student, or community member. The forms for referral can be obtained at the school districts of office or on the forms page. All candidates are screened using Washington State guidelines to determine eligibility for individual testing. Students who qualify for further consideration after screening may be given an individual intelligence assessment. Qualified candidates are admitted to the program.
WHAT ARE THE STEPS IN THE REFERRAL PROCESS?
The parent, teacher, other staff, student, or community member obtains a Referral Form from the Harrington School office.
A classroom teacher will then complete a Teacher Information form and a copy of the student's report card and test scores will be attached.

A Parent Letter and Information form is sent home to be completed, signed and returned to the Harrington School Office.

All forms are compiled by the schools Highly Capable Program coordinator.

The Multi-Disciplinary Selection Committee reviews all information, and makes eligibility decisions.

Parents/Guardians receive notification of the decision by mail.

Confidentiality is maintained during all the steps in the process.
MUST A CHILD EXCEL IN ALL AREAS TO BE HIGHLY CAPABLE?
Children do not have to be gifted in multiple areas to be considered highly capable. A child can be identified as highly capable in a single area of acceleration.
CAN A CHILD HAVE LEARNING OR PHYSICAL DISABILITIES AND EXHIBIT HIGHLY CAPABLE TRAITS?
Children can experience learning and physical disabilities and at the same time exhibit highly capable characteristics. This phenomenon is widely referred to as twice exceptional, dual exceptionality, gifted and learning disabled, and gifted learning disabled.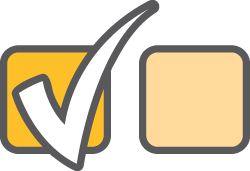 A multi-disciplinary selection committee may be composed of a district administrator, psychologist, or other individual who can interpret cognitive and achievement test results and a teacher whom will review data that has been collected for each of the nominated students. The multi-disciplinary selection committee is composed of: A teacher; a psychologist or other qualified practitioner with the training to interpret cognitive and achievement test results; a certificated coordinator or administrator with responsibility for the supervision of the district's highly capable program; and additional professionals, if any, that the district deems desirable.
The multi-disciplinary selection committee will evaluate individual student assessment profile data. The selection decision is based on:
A preponderance of evidence from the profile data matrix demonstrating that a student is among the most highly capable;

Evidence of clear need for highly capable services; and

Determination of which students would benefit the most from inclusion in the district's program.
A single assessment score or indicator may not prevent a student's selection for the HCP; however, individual pieces of evidence, if strong enough, can indicate that the student would benefit from services. If properly validated tests are not available, the professional judgment of the qualified district personnel shall determine eligibility of the student based upon evidence of cognitive ability and/or academic achievement.
The district will:
Notify parents of students who have been selected. Parents will receive a full explanation of the procedures for identification, an explanation of the appeal process, an explanation of the procedures to exit a student from the program, the information on the district'sprogram and the options that are available to identified students;

Obtain parental permission to place identified students in the program before any special services and programs are provided to the student;

Schedule a meeting of all such parents; and

Conduct an annual parent meeting to review each student's educational plan.